FEMALE RAP - 100 albums
It's never been easy for a woman to find her way into the rap game. First, she had to fight hard to become an equal to the frequently sexist male rappers. And then, she had to deal with her rivals; the audience, or the industry, curiously, always wanted just one female star per generation. And then, once all of this is achieved, any female rapper needed to position herself against the many stereotypes about her kind. She had to decide if she was a tomboy, or a bad bitch, or an R&B sentimentalist. Despite these many obstacles, however, many made it. Females matter, in hip-hop, as demonstrated by our selection of outstanding projects.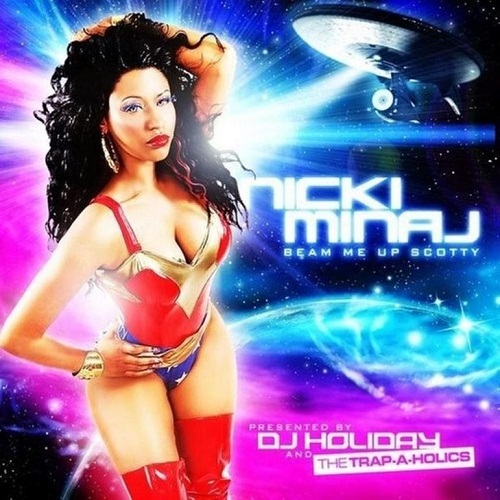 One criteria only dictated which records were selected in the list: their quality. Their historical significance, or their representativeness, had nothing to do with our choice. They were all about this subjective thing called "taste". Don't be surprised, then, if some female rap highlights are missing. Also, please notice that we only listed hip-hop projects, delivered entirely by females: no R&B album there, and no mixed band. However, if you are shocked by the list, if you think that something is wrong with it, please do comment it, at the bottom of this page.
For the time being, our list will be focusing primarily on the last 10 years.
# 100. KASH DOLL - Brat Mail (2018)
read full review :: buy this mixtape
There were many rap dolls, in the second half of the 2010's, but Arkeisha Knight might have been the most eminent of them all; with her first class collaborations, at least. Her releases, indeed, were a bit mixed, apart maybe from that one, a short mixtape she dedicated entirely to her riches, and to her own success, with a sound that had more in common with Atlanta than with her own city of Detroit.
# 099. QUEEN KEY - Your Highness (2016)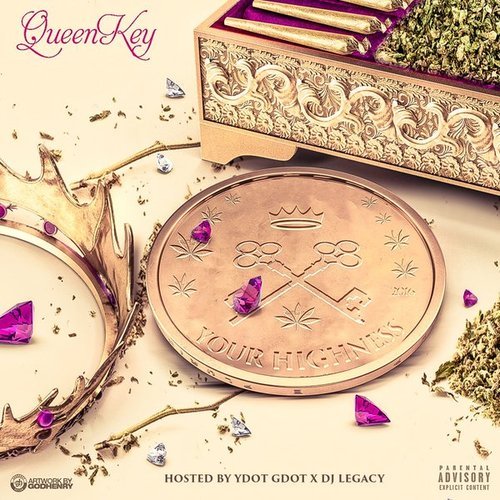 read full review :: download this mixtape
Ke'Asha McClure, a.k.a. Queen Key, is the very incarnation of feminism, the way it is approached by rap music. She is incredibly insolent, absolutely hedonist, and keen on displaying her strong appetite for sex, or to treat men with contempt, as if they were objects. She was already all of this, on her imperfect but appealing Your Highness mixtape, the first for this endearingly cheeky and funny Chicago rapper.
# 098. CUPCAKKE - Queen Elizabitch (2017)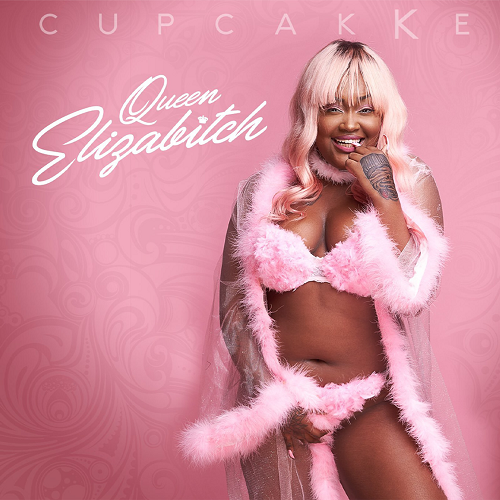 read full review :: buy this album
The most hardcore of all female dirty rappers is also the nicest. Behind CupcakKe's thirst for sex, in spite of her furious raps, her pornographic lyrics and her harsh beats, she is a conscious rapper, fighting for the liberation of the women and the ugly. Coupled with her most melodic moments, this posture was making Elizabeth Harris a much more mainstream and respectable rapper than she looked like.
# 097. LORD NARF - Witchcraft (2016)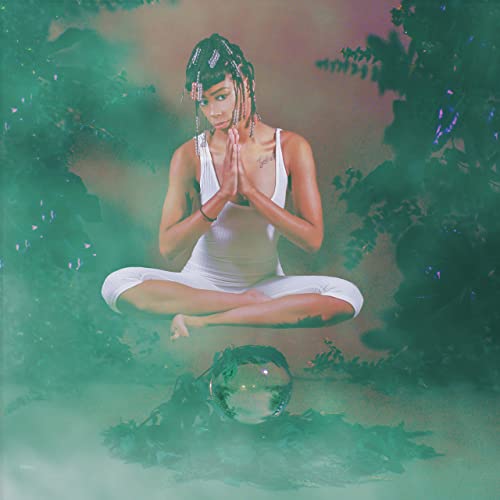 read full review :: buy this album
Awful Records was made of people who had grown up with rap music. For them, practicing it was obvious, but they didn't do it with any kind of respect. They did it in their own twisted way, as demonstrated here by one of their female members. Lord Narf was indeed a skilled rapper, like in the old days, but she preferred to use her hypnotic and low witch voice with some ghostly and bizarre kind of music.
# 096. ASIAN DOLL - Drippin' in Glo (2016)
read full review :: buy this album
Like all of the other dolls who invaded the rap game by the end of the 2010's, Asian Doll - who, by the way, has nothing to do with Asia - is one of Nicki Minaj's heirs. With this album, though, which she focused on a gangster stance and anthems to money, the self-titled Queen of the Teens also demonstrated why she deserved to be the very first woman invited to join Gucci Mane's 1017 Records.
# 095. LADY LESHURR - Friggin L (2011)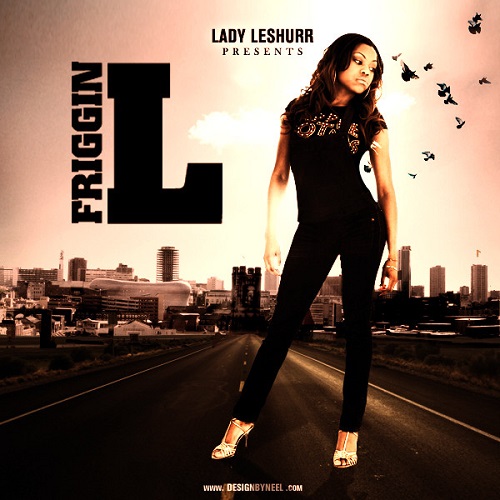 read full review :: download this mixtape
Lady Leshurr was UK's premier freestyle rapper in the 2010's. It is indeed through her "Queen Speech" series that she made a name for herself. Even prior to that, though, Friggin L had been her defining mixtape, her true starting point. Due to her own version of Chris Brown's "Look at Me Now" and her US influences, it was also the first time that the rapper had caught the attention of her American peers.
# 094. YOUNG M.A - M.A The Mixtape (2015)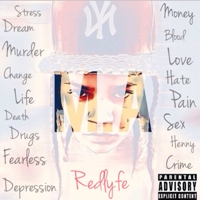 read full review :: download this mixtape
With "Ooouuu", Young M.A. released one 2016's bangers. This song made her famous. It popularized her tomboy pose, her impetuous raps, and her overtly lesbian stance. This single, however, had not been the first time New-York's rapper had showed her talents. She had already demonstrated her freestyling skills one year before, on this mixtape, where she rapped brashly on some recent hits.
# 093. KATIE GOT BANDZ - Bandz and Hittaz (2012)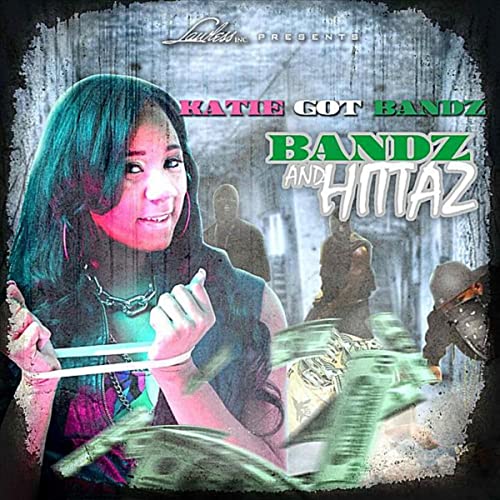 read full review :: download this mixtape
Katie Got Band was imprisoned when her first rap song, "I Need a Hitta", got hot in the streets of Chicago. This success would encourage her to turn into a full-time rapper. And thus, being as tough and intimidating as her male peers, as shown on her first mixtape, Bandz and Hittaz, she would open a way to the other ladies of drill music. Somehow, she would become the queen of this rising rap subgenre.
# 092. CUPCAKKE - Cum Cake (2016)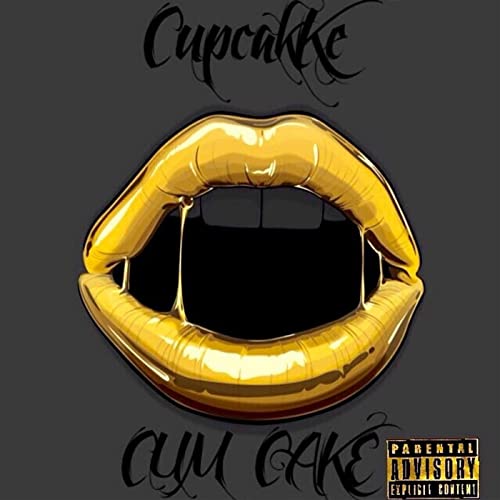 read full review :: buy this mixtape
By 2016, as announced with this delicate cover art, CupcakKe pushed even further the very limits of dirty rap. The Chicago native would claim her thirst for sex; she would be explicitly pornographic, more than any before her. But she would also talk about the nastier and darker sides of sex, like with the autobiographic track "Pedophile". And at times, she would turn into a conscious and feminist rapper.
# 091. KODIE SHANE - Big Trouble Little Jupiter (2017)
read full review :: listen to this mixtape
The feminine face of Lil Yachtie's Sailing Team is Kodie Shane. Like the rest of Lil Yachtie's crew, she was joyous, juvenile and exuberant. When she didn't deliver some serious, intimate or sung tracks – after all, she had R&B musicians in her family, starting with her half-sister, an ex-member of Blaque – she delivered astute and petulant rap songs, her best, such as the irresistible "Like a Rockstar".
# 090. RICO NASTY - Nasty (2018)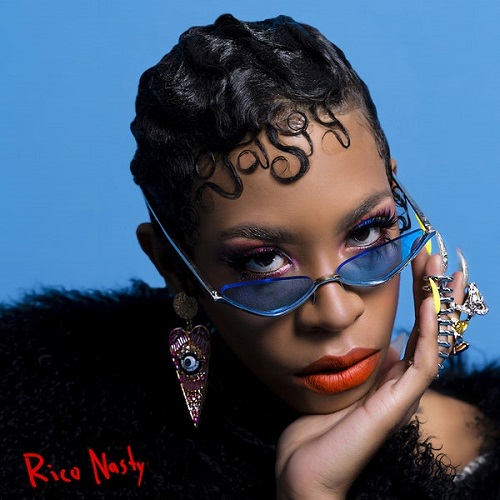 read full review :: buy this mixtape
First known for her own "sugar trap" subgenre, a deceptively naïve kind of music talking about drugs and sex with childhood words and imageries, Rico Nasty evolved. On Nasty, with some decisive support from Kenny Beats, she turned into a punk rock vixen. And with tracks as coarse as "Trust Issues", "In The Air" and the outstanding "Rage", the Maryland rapper delivered her best project to date.
# 089. IGGY AZALEA - Ignorant Art (2011)
Read full review :: download this mixtape
Before turning pop and mainstream, like so many of her colleagues, Iggy Azalea had appropriated the sounds, style and excesses - the sexual ones, mostly - of southern rap. It was somehow strange to see a white and Australian lady exploring that way, and representing a culture which was not hers. But still, with Ignorant Art at least, the mixtape which had made her famous, it had worked rather well.
# 088. NEILA - Better Late Than Never (2009)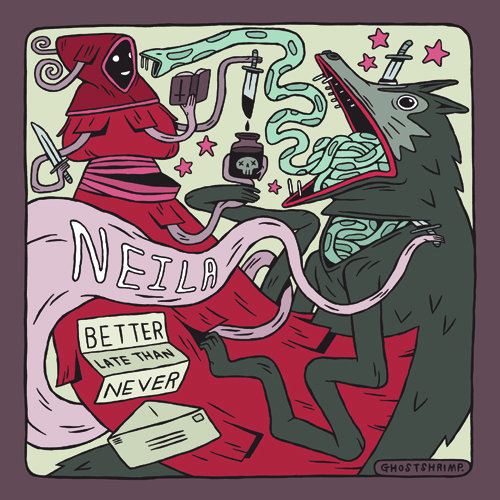 Read full review :: buy this album
The heights of Neila's career, by the late 2000's and early 2010's, were also a time of pain, distress and bad health condition for the Hawaiian rapper. Released once again with some support from Deeskee, a key player on the West Coast Underground rap scene, this album testified of this with its perfect balance of sinister tracks, more joyful songs, and the key contribution of her Californian pals.
# 087. AMBER LONDON - 1994 EP (2012)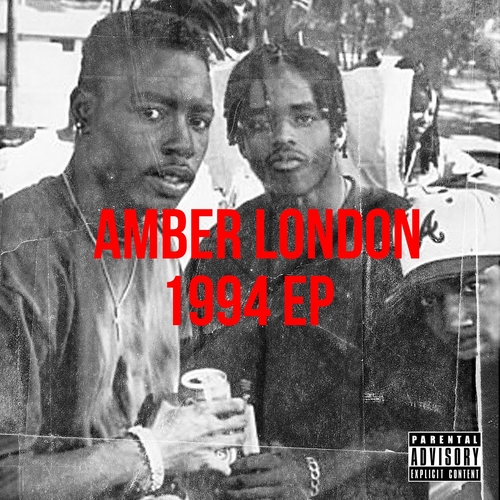 Read full review :: download mixtape
Amber London doesn't show up on the cover of her mixtape, and no other woman neither. And there is a reason for this: like her friends from the Raider Klan, this is not about her, this is not about her time. This is all about rap forms from the 90's. Her aim was to restore them: those from her own Texas, those from Memphis, and also California's g-funk, she perfectly appropriated on the excellent "Low MF Key".
# 086. LEIKELI47 - Acrylic (2018)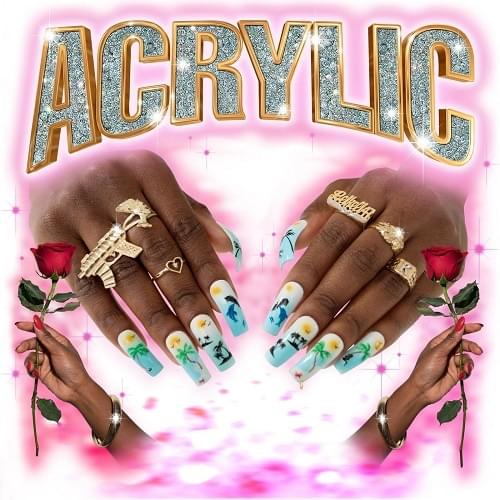 read full review :: buy this album
Leikeli47 hids her face behind an ugly ski mask. However, she talks about beauty products and body care. Her most remarked release is about acrylic, the chemical compound false nails are made of. Its smells, indeed, are evocative of the beauty salons in the African-American neighborhoods. They are a way, for the New-York rapper, to celebrate her personal universe on this diverse and creative release.
# 085. 3D NA'TEE - The Coronation (2012)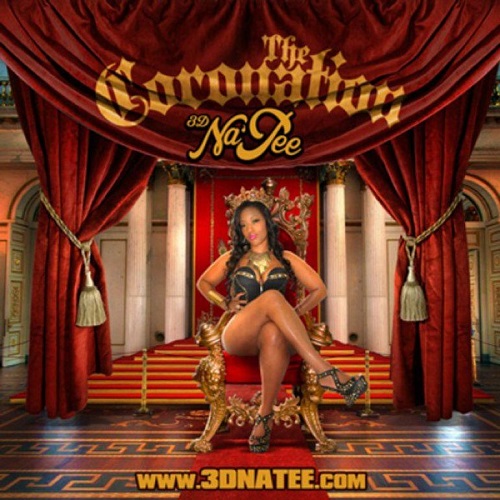 read full review :: download this mixtape
Noticed by G-Unit, and then Timbaland, 3D Na'Tee was supposed to release a mixtape with some support from the latter. The Coronation, though, would be recorded without his assistance. Nonetheless, it would be a crucial release for the New-Orleans rapper. Below the battle raps at the surface, it also had social considerations, and a few hints about the difficult existence she had as a teenager.
# 084. STEFFLON DON - Real Ting Mixtape (2016)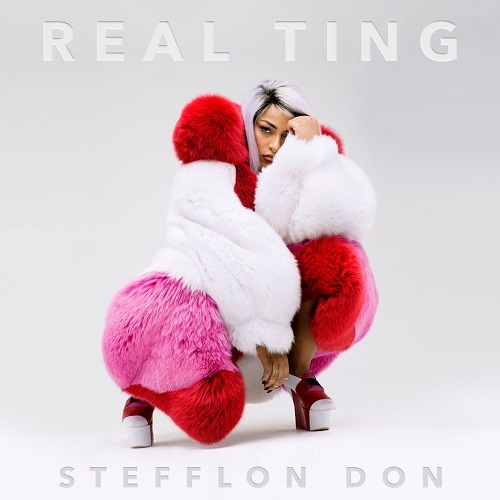 read full review :: buy this mixtape
Stefflon Don was part of a new generation of English rappers. Previously, in the UK, the local rap scene had been divided between the hip-hop traditionalists and the separate universe of grime. Stephanie Allen, though, was mostly influenced by contemporary American rap. Like many Brits, though, she had a particular appetite for dancehall songs, and these were often the best, on her first mixtape.
# 083. NONAME - Telefone (2016)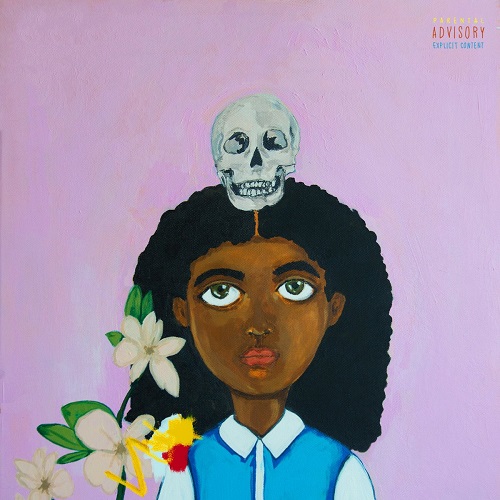 read full review :: download this mixtape
Known through her works with Mick Jenkins and Chance the Rapper, Noname represents expectedly the arty and intellectual face of Chicago's rap scene. With her slam and poetry background, and her sweet and lighthearted jazz sounds, her Telefone mixtape looked like a coming-of-age novel. It was all about the story, both joyous and sad, of a child turning into an adult, and losing her innocence.
# 082. CAM & CHINA - Cam & China (2016)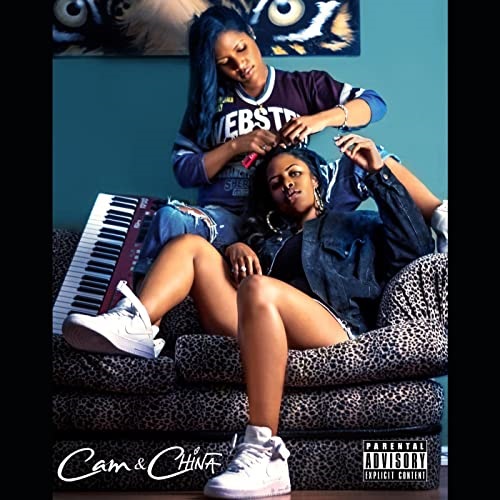 read full review :: download this mixtape
Two Californian twin sisters, quite at their ease with a microphone, would confirm their talent with this EP. A few years after their debut, as two members of Pink Dollaz, a quintet exclusively made of female teenagers, with a taste for sexually explicit lyrics, Cam and China proved they had a larger palette than what they had showed before, when they spearheaded the short-lived jerkin' movement.
# 081. KAMAIYAH - A Good Night in the Ghetto (2016)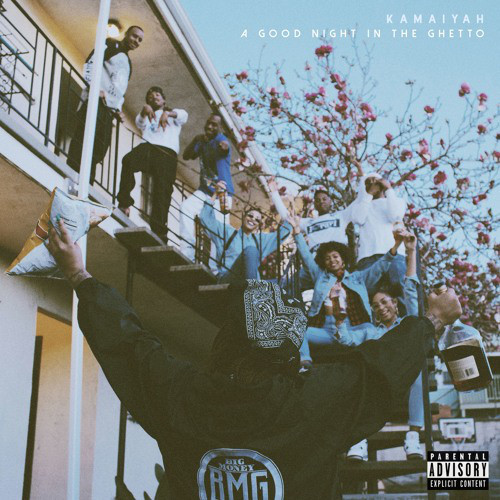 read full review :: download this mixtape
With A Good Night in the Ghetto, Kamaiyah continued a long Californian tradition. There was a bit of g-funk on this mixtape, including funky sounds and a few sirens, but also some more recent sounds, influenced by the ratchet subgenre, represented here by YG. There was also, first and foremost, a strong willingness to celebrate happiness and little pleasures, in the challenging world of the ghetto.
# 080. NEILA - Only This One Counts (2011)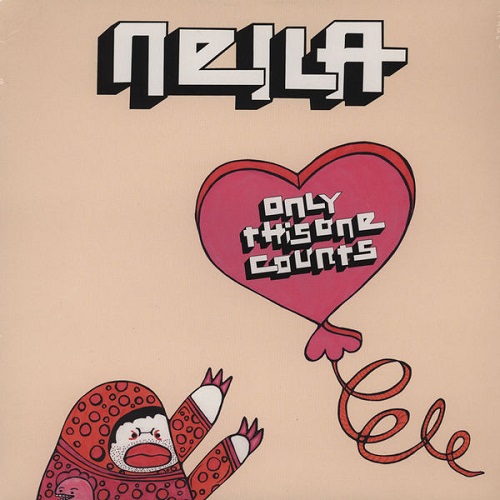 read full review :: buy this album
Discovered through the Californian click LA2theBay, and based in Hawaii, Neila has released with a great regularity an interesting bunch of records. This one, however, had a special flavor, and a quite bitter one. By then, indeed, the rapper was battling a cancer, and her voice was damaged. As a result, the well-named Only This One Counts would be her most sinister album, and her most poignant.
# 079. TOMMY GENESIS - World Vision (2015)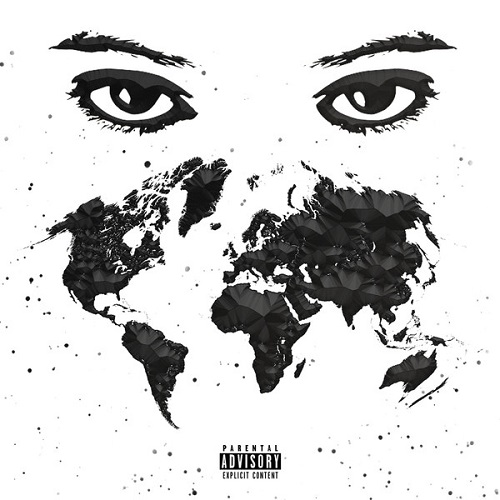 read full review :: buy this album
By the middle of the 2010's, in Atlanta, the fellows from Awful Records decided to focus on the most eclectic, bizarre and sinister side of rap. Discovered in Vancouver, Canada, art student Tommy Genesis would feel at ease with them. Her diverse and strange kind of rap, made of trap music provocations, ethereal ambiances and IDM-oriented sounds, complied perfectly to the collective's agenda.
# 078. SNOW THA PRODUCT - Unorthodox (2011)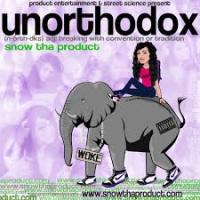 read full review :: buy this album
Snow White was called that way because of her fair skin color. The future Snow Tha Product, though, was not a WASP. She was of Mexican descent, and sometimes she alluded to her origins, on funny tracks like "Telemundo" et "Maria Felix". But she had more to show on Unorthodox, a joyous, light, playful, sexy and fantasist self-released album, where she made a point at challenging stereotypes.
# 077. NICKI MINAJ - Beam Me up Scotty (2009)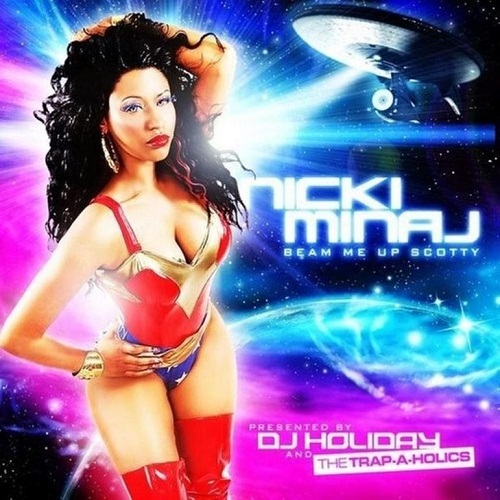 read full review :: download this mixtape
In the 2010's, the superstar of female rap was Nicki Minaj. No contest. But it was a few years earlier, through mixtapes, when she was Lil Wayne's protégée, that she had started to build a reputation. Before turning into a pop singer, Onika Maraj had demonstrated her skills as a rapper, thanks to these releases, and more particularly to Beam Me Up Scotty, the true turning point of her successful career.
Rate this entry
0/5
Note: 0
Votes: 0
Higher: 0
Lower: 0