Her name has buzzed for a few years, already. Gradually, indeed, the terrain has been carefully prepared to the next big thing in female rap, a status reserved to Belcalis Almanzar. This was confirmed in the last few months, and it is quite spectacular: in 2017, with her single "Bodak Yellow", Cardi B is the first female rapper to have a number 1 in the US since… Lauryn Hill, twenty years ago! And that's not all. Other hits followed, like "No Limit", "MotorSport", and "Bartier Cardi". Last not least, her album Invasion of Privacy is both a commercial and a critical triumph. And now, the Bronx rapper has reached Nicki Minaj at the very top of US hip-hop.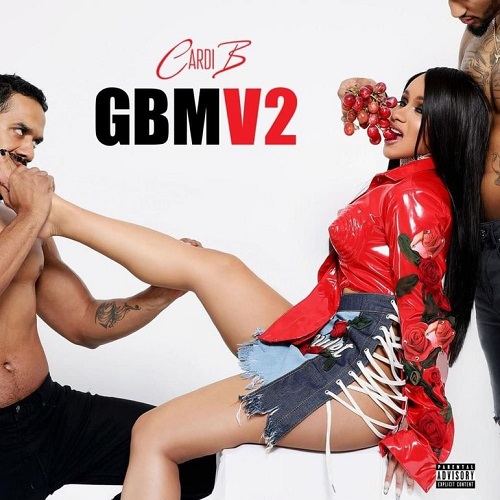 And though, something has changed, in the way she reached her success. We moved to a new era. Nicki Minaj, originally, had been a true rapper. She earned respect through a series of mixtapes, and thanks to her verbal dexterity. She eventually expanded her scope, but only once she had secured that. Cardi B, though, went the opposite way. She didn't start as a rapper, but as a stripper. She didn't build her fanbase through her skills, but with social networks like Vine and Instagram. And then she participated to Love & Hip Hop: New York, a reality TV program on VH1. Her rap career, she built it after the fact, leveraging her background to strengthen her street credibility: she reminded people that, when a teenager, she was affiliated to the Bloods. Also strip clubs, with female rappers, are a bit like drug dealing for males: the key initiation rite.
Eventually, in 2016 and 2017, Cardi B strengthened her reputation as a rapper through a couple of mixtapes. Both titled Gangsta Bitch Music, they were already worth the Invasion of Privacy album to come. In the second installment, it was clear that she wanted to be seen as a credible rapper. Such was the purpose of the first track. On "Bronx Season", indeed, she promised to make it, whatever skeptics and badmouths thought about her. She already celebrated her success on "Lick", where she exulted about her victory over poverty, and her ability to spend money. She praised her ambition and perseverance on "Never Give Up". And quite often, her appetite turned into aggressive raps, like with "Pull Up", "Pop Off", and the outstanding "Leave That Bitch Alone", where she played a jealous and revengeful lover.
To get what she wanted, Cardi B optimized her chances. Instead of going the risky way, she appropriated the recipes of today's rap. Her style, essentially, is to file under trap music, the dominant genre in the 2010's. There is a bit of variation, though, like with the New-York sounding "Bronx Season", Migos-like vocal tricks on "Lick" (an alternate version exists with Offset), the atmospheric ambiances of " Hectic", a bit of pop and R&B with Josh X, on "Never Give Up", and an allusion to her Caribbean roots (she is of Dominican and Trinidadian origin) with the dancehall "Back It Up", featuring the Jamaicans Konshens and HoodCelebrityy.
Her character as a sensual but strong and possessive woman, also belongs to a well-established tradition. Her ex-stripper persona, prone at exalting her carnal pleasure and controlling her own sexuality, like on the melodic and very strong "Rollin'", belongs to the long line started by Lil' Kim. Her success, but also the humoristic nature of her raps, mark the final acceptance of a popular model in rap music: the sassy, and nonetheless feminist, young lady.
Cardi B, nowadays, is a symbol. She is more than a rapper. She is a new feminine icon, a status she leveraged when, answering Remy Ma's invitation, she joined her, The Lady of Rage, MC Lyte, Young M.A, Monie Love, Lil' Kim and Queen Latifah, to deliver the latter's feminist anthem, "U.N.I.T.Y.". Due to her journey, due to her ascension from the creepy world of strip clubs to fame, she is nowadays a perfect incarnation of the American Dream. Since she is Offset's companion, because of his unfaithfulness and her pregnancy, and the general interest of the media for her life, she is socialite. Last but not least, she is a businesswoman, whose name is associated to various brands. Cardi B is larger than rap music. But she earned her place in it.