In times when rap music is so prolific and fragmented that it gets challenging to keep track, we will not pretend to be exhaustive. It never was possible to like the whole thing, and it is unrealistic to know everything the genre has to offer. Consequently, the list below was made randomly, based on what we accidently happened to listen to. We'll just make our best to amend and complete it over time, once we have a better perspective on 2022, beyond the blockbusters from Kendrick Lamar and other institutionalized rap favorites.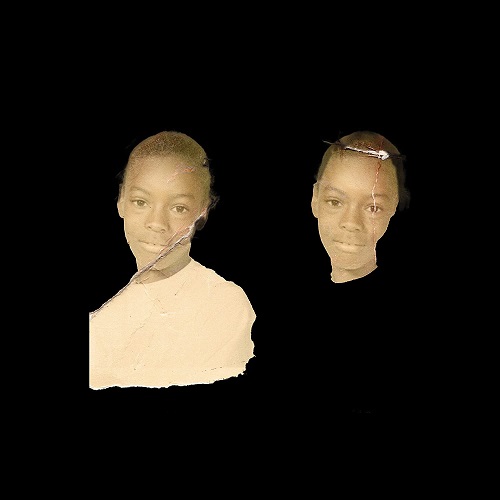 For the time being, based on what we were led to, we'll make just one observation: Gucci Mane is still relevant. At first glance, his kind of trap music is an old memory. He sufficiently influenced the past decade. Now we should move to something else. And though, who delivered the catchiest projects in the last couple of years? His 1017 protégés BigWalkDog and Cootie - whom we hope won't share Big Scarr's tragic fate. Or some other disciples such as Z Money, or the successors of another devotee, the late Young Dolph.
Paper Route Empire, indeed, survived its boss well. The latest releases from Key Glock, Big Moochie Grape, Kenny Muney, and Jay Fizzle are all solid, at varying extents. They show that Memphis is still a rap stronghold, especially if we also consider their rivals from CMG, or mavericks such as Duke Deuce, Lukah, and GloRilla, the most exciting of the many female rappers we are oversold, in the #MeToo era.
This year, despite the critics' favor, and remarkable releases from Billy Woods and Roc Marciano, we preferred the Memphis scene over the neo-boom bap movement. We preferred it over California, a state that sees its most promising talents shot one after the other, like Young Slo-Be, who just before dying, delivered what might have been his finest album. We even preferred it over Michigan darlings like Babytron, BabyFace Ray, and others, who are getting a bit too close to the industry and who, consequently, released albums that are less visceral and energetic than previously.
Originally published on December 31st, 2022, this selection has been revisited since then, and it will be enriched again.
OUR 12 ALBUMS
If we need to select 12 rap albums, out of the dense production of 2022, let's focus on the following for the time being.
BIG MOOCHIE GRAPE - East Haiti Baby

"Long live Dolph, yeah, I took a big loss, get your real big bruh, just know we gon' handle it". Such were Big Moochie Grape's words on "In Dolph We Trust", a track from the Long Live Young Dolph compilation. The dolphin is dead, but he and the others will hold the fort. He shows it with that robust album. In Memphis, the Paper Route Empire remains firmly in place.
Read full review
Buy the album

From Tutwiler, Mississipi, BigWalkDog had everything that is required to join Gucci Mane's crew. His first album shows this. It deploys in a particularly generic way his own mentor's formula, some trap music full of 808s and pianos keys, with lyrics about drugs, violence, jewels, cars, and strippers. It is totally expected, there is no surprise. And though, it is outstandingly good.
Read full review
Buy the album

"I feel like Gucci in '09". "Cootie here to bring the trap back". Here are some words from Gucci Mane's new protégé from Blytheville, Arkansas. And Cootie is perfectly right. This is some good old musical dope that he delivers on his first album. He is the last link in a long tradition that, from Project Pat, and then Guwop and his disciples, keeps on leaving its mark on the South.
Read full review
Buy the album

One after the other, all over 2022, the Paper Route Empire rappers released an album, and most of them have been solid. Everyone got a chance to prove that the death of Young Dolph wouldn't change their ways. The one who did that the best is probably Jay Fizzle, Young Dolph's cousin, with the many highlights on this album, where he impersonates a trap music Donatello.
Read full review
Buy the album

A nasal voice that leverages all kinds of flows and adapts to any style, on some unpredictable music with a large spectrum of sounds. Dense lyrics that mix autobiographic stories, hip-hop references and deep thoughts about the black condition. Songs that are overloaded, and nonetheless intense. This might sound reductive, but JID deserves to be called the Atlanta Kendrick.
Read full review
Buy the album
KODAK BLACK - Back For Everything

Recently, Kodak Black was sentenced to prison, and then pardoned by Trump. He was shot at a party, and boycotted for his misbehavior with women. And on this album, he laments about the delinquent life he will never leave, about this thug nature, that estranged him from his lovers and friends. The rapper, however, reminds all about how crucial he is, with this superb release.
Read full review
Buy the album
KENDRICK LAMAR - Mr. Morale & The Big Steppers

Kendrick is much too large. There are too many intentions and interferences, in anything he does. His albums are too full of sounds, emotions, themes, and ambitions, that haven't much to do with music. That one more particularly, even though it has some great moment to enjoy, for whom is brave enough to eat the entirety of this big fat wedding cake it took him five years to cook.
Read full review
Buy the album

Each new Pusha T album is better than its predecessor. The ex-Clipse rapper shows it once again with that one, featuring his brother and old accomplice Malice, and delivered with the help of his historical producers, Pharrell and Kanye, both at their best. It's Almost Dry is a midlife review and a nostalgic album delivered by veterans, but with some passionate cocaine rap in it.
Read full review
Buy the album
VINCE STAPLES - Ramona Park Broke My Heart

What people like with Vince Staples, is that he is a "conscious" gangsta rapper, like Kendrick Lamar. This is why he is a critic favorite. His approach, though, is distinct. There is nothing oversophisticated on his albums. No self-indulgent display of sounds, influences, or flows. But on the opposite, some numb music mixed with emotionless raps, and songs that are nonetheless powerful.
Read full review
Buy the album

Trapland Pat is another Haitian rapper from Florida who delivers generic trap music themes and lyrics. But he has a strong and distinct personality, and he benefits from some great beats delivered by PepperJack Zoe and a few other producers. With Fredo Bang, Big30, Eli Fross, Mozzy or just alone, he shows how accurate his album title is: he is absolutely trapnificent.
Read full review
Buy the album
YOUNG DOLPH - Paper Route Frank

This is Young Dolph at his purest, indefectibly loyal to the streets. The production is rock solid. The sequencing of the songs is perfect, with the proud start and the bitter end. The guests are keen on paying a tribute to the master, especially a few disciples of the defunct king of Memphis. No rapper should ever die like Dolph did, but any posthumous record should look like his.
Read full review
Buy the album

Another rapper killed while he was at the top of his game. Young Slo-Be, indeed, the figurehead of the Stockton rap scene, was murdered in August 2022. And just before he died, as if this was all planned, he delivered one of his finest albums, dedicated to his district in the southeast of the city - a place he will never escape from - and closed with a prophetic song about his funerals.
Read full review
Buy the album
YOUR 5 ALBUMS
And you, what are your 5 favorite rap albums of 2022?