We've waited for Pusha T's solo masterpiece for a long time. Despite the hopes we had about his albums from a decade ago, or for the Fear Of God and Wrath Of Caine mixtapes, something was always missing with these. Four years ago, we thought we'd come close, with the critic frenzy around Daytona. But even that release was imperfect, despite its tightened format and a couple of bangers. While now, with the short but high caliber object that is It's Almost Dry, we're on fire, from the beginning to the end. Or almost.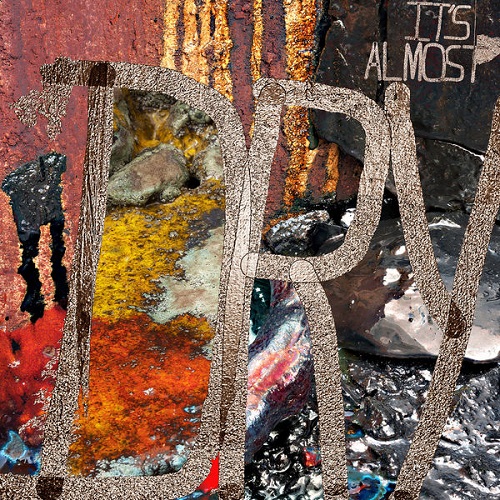 The content is unsurprising. This is what Pusha T always delivered: cocaine rap. The title is a drug dealer sentence, and coke is the main subject matter, as well as a pretext to juggle with words, and to play with double (or triple)-entendre. This is an inexhaustible source of metaphors, about a full width of themes: Pusha T's life journey, or his struggles. This time, though, he benefits more than ever from the two star producers who supported him all over his career.
Starting with the one who seconds him since he started as a solo artist, a guy he is so close to, that he presided his label. Here, Kanye is at his best, like on "Just So You Remember", when he uses the same Colonel Bagshot sample as the one brilliantly leveraged by DJ Shadow two decades ago. And there's the other one as well. The decisive one, the guy who was already there when Clipse was The Neptunes' protégés. And he is particularly inspired, like when he plays with impromptu variations on "Let The Smokers Shine The Coupes", or when he goes experimental on "Call My Bluff".
It's Almost Dry is as relentless as Pusha T's previous works. He is now in his forties, and the years have not been kind with him. For example, he recently lost his parents. But he remains restless. Nevertheless, there is a bit of nostalgia in that album. Often delivered in the past tense, it looks like a mid-life review. The rapper sets his accounts with his ex-manager, Anthony Gonzales, on "Brambleton", a track named after his origins in Virginia. And on "Neck & Wrist", jointly with Jay-Z, he talks about their rich careers, though it's not clear if this is about rapping, or about selling drugs.
Pusha T says he had an eventful life, like on the dark and superb "Open Air", about his start in the drug business. There's even a track named "Dreaming Of The Past", with a good old soul sample from Donny Hathaway's cover of "Jealous Guy". Whenever he produces such songs, or when he comes back to the chipmunk soul of his beginnings, on "Diet Coke", Kanye looks at the rearview. And Pharrell as well. He goes back to the 90's, even before his own emergence, when he delivers "Let The Smokers Shine The Coupes", a track that looks heavily influenced by Raekwon's immense "Glaciers Of Ice". And he uses an old 88-Keys beat, with some old school scratches, on the "Diet Coke" single.
"It's back to the basics". This is what Pusha T says at the beginning of the very strong "Rock N Roll" song, when he celebrates his long association with Kanye West. And so that he closes the loop entirely, he invites his old accomplice and brother, by the end of the album. The last track, indeed, is "I Pray For You", a great song with an organ, Gregorian chants, and the religious touch of both his producer and his guest, No Malice, who features with his old alias, Malice.
During that short moment, Clipse is back. And this is precisely why this album is so impactful: it sounds familiar. This is exactly why - a long time after a promise was made, a long time after the duo disbanded - It's Almost Dry is eventually turning into the masterpiece of Pusha T's solo career.