Rap music changes. New trends come and go. New scenes appear, year after year, in every region, and then a new wave crushes them. The music of Gucci Mane remains, though. It remains in Georgia, of course. And in Tennessee as well, where its roots are. It remains even in Illinois, as recalled a few months ago by Z Money's enticing comeback. And in Arkansas, also, judging by two new protégés of the Atlanta trap god, BiC Fizzle and Cootie, who featured last year on the So Icy Boyz compilation, and are both from that state.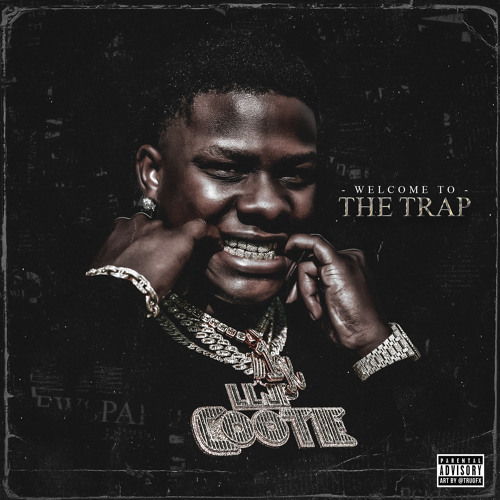 Cootie named his first album Welcome To The Trap, and that title is quite relevant. His short fifteen tracks are exactly that: a series of divagations about drug conception and trafficking, plus a full collection of hoes, dead men, and dirty money. Cootie rants about this on blazing beats, with nursery rhymes so childish, simple, and catchy, that we tend to forget how outrageous the lyrics are. Good examples are the excellent "Flip" and "Brixx". Both, actually, are new versions of iconic songs from Guwop's EA Sportscenter mixtape.
These are the braggadocios of a Pyrex expert with an agile wrist and a badass that women love, on highlights such as "Acting Tough" and the melodic "Extra". The only difference with his model, is that Cootie looks less ludicrous. His voice sounds more serious, or even deep on "Big Dreams".
I feel like Gucci in '09
That's what the rapper pretends on the last song, with samples from his idol. As a matter of fact, this is trap music in its purest form, the one that Guwop popularized long ago, with a few more recent routines such as flutes sounds or repetitive lyrics à la Migos, on "Trap Out Da Spot". That's the recipe used by other Gucci Mane protégés like Big Scarr and BIG30, who both feature on the album; the one also used by the late Young Dolph and his disciple, Key Glock.
Blytheville, as a matter of fact, Cootie's own base, is only a stone's throw away from the city of Memphis; Young Dolph's, but also Project Pat's, the original genitor of this style, the one who's been Gucci Mane's own model. The filiation is all the most apparent, that Cootie mimics his flow on "On The House", and he copies his "Blunt To My Lips". Cootie goes even further back into the African American long tradition about drug dealing related songs, when he recycles on "Supafly", Curtis Mayfield's own "Pusherman".
Cootie here to bring the trap back
That's what the rapper claims on the album. As a matter of fact, all along its fifteen tracks, we're back exactly there.