Today, in Atlanta, Awful Records is making its best to push the limits of rap music. They are the next step, or the arrival point, of a long journey to the bizarre, the experimental and the hallucinated, many artists from that city have engaged on. That collection of rappers and producers, though, is not entirely based in Georgia. Father, their leader, has explored much further, in order to find like-minded non-conformists. He investigated as far as Vancouver, in Canada. Thanks to Internet's magic, he got in touch with Tommy Genesis, who became the sixteenth member of the Awful crew, and released with their support an outstanding album.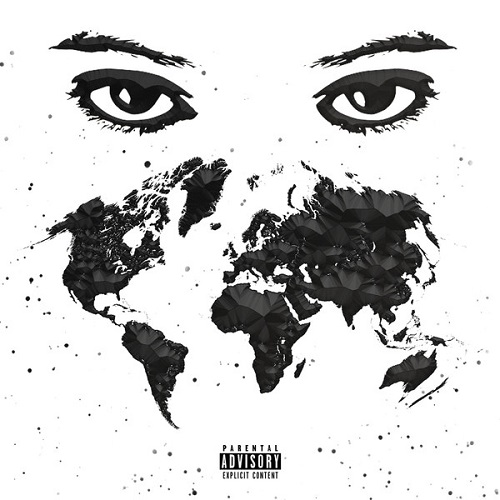 Her integration to Awful Records makes full sense, considering her peculiarity. A student in arts, Tommy Genesis is an exotic beauty of undefined origin – as a matter of fact, she is of Swedish and Tamil descent. She likes to dress in a schoolgirl skirt, her sexual orientation is ambiguous, and her rapping style is equally weird. She opts sometimes for a hardcore and jerky flow, or, to the complete opposite, she can go for a sluggish and eerie one, depending on what her lyrics are about: sex and drugs rants, or ethereal considerations. The same goes with the music. Produced by herself, by other Awful Records guys like Father or KeithCharles Spacebar, or by GODMODEGAME666, its sounds seem foreign to hip-hop, and closer to IDM.
This makes a short, but impactful album. Except for a couple of reductionist tracks – a tribute to Angelina Jolie, the stoned "Bump" and an eponymous song – World Vision is exceptionally good. Its start is great, thanks to the rough and powerful music and lyrics of "Hate Demon", and to the single, "Shepherd". Quality is still there with "Potato Head", the dialog of a bad girl with another rapper from Vancouver, Jay Worthy. The same goes with the tribal "Eden", and the banger "Execute", a hymn to Tommy Genesis' pride and independence. Last but not least, the rapper delivers "Hair Like Water Wavy Like The Sea", with Abra, another Awful Records affiliated artist, an oneiric track strengthened by the lesbo-erotic atmosphere of the video.
With World Vision, Tommy Genesis honored her crew. She satisfied their most ambitious desires. She delivered her own vision of the world, with personal, original, but also very catchy songs. And personality, originality and catchiness, are what all great records are made of.