It is now granted: Cardi B is the new queen of rap. So far, her course was flawless. Belcalis Almanzar delivered everything people long for: a bit of American Dream, as a stripper turned into a social network celebrity and a rap star; a bit of romance, with her troubled relationship with Offset and the recent birth of their daughter; and good music, with two solid mixtapes and a phenomenal collection of hit singles. Two of them, indeed, have been number ones in the US, "Bodak Yellow" and "I Like It", the first from a solo female rapper since Lauryn Hill. And in April, she had no less than 13 tracks simultaneously in the Billboard top 100. In the meanwhile, she released a first album, Invasion of Privacy, which was both a commercial and a critical success.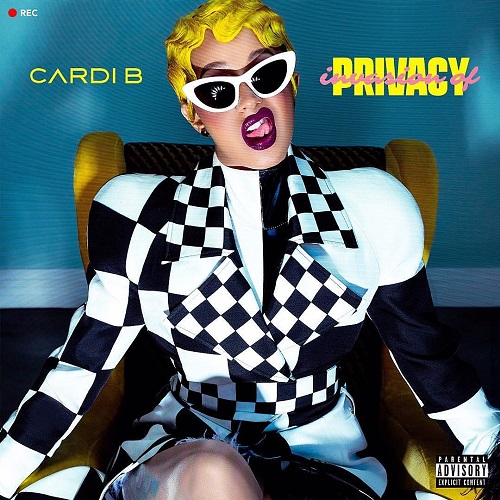 No surprise, then, if Cardi B dedicates her album to her own success. This is its major theme, as announced by the introductive "Get Up 10". This triumphal crescendo, reminiscing of Meek Mill, is about the rapper's journey from rags to riches. Now, she is ready to assault her rivals with Louboutin shoes. The rapper talks multiple times about her success: with pride ("Bodak Yellow"), extravagance ("Money Bag"), a quiet confidence ("Best Life"), humor ("Drip") or a multitude of luxury brands ("Bartier Cardi"). The record is all about that: celebrating herself.
Cardi B is proud. She is proud to be attractive on the salacious "She Bad". She is proud to be a Latina when, with Spanish-speakers Bad Bunny et J Balvin, the New-Yorker of Dominican and Trinidadian ascent appropriates Pete Rodriguez's "I Like It Like That". She is proud to be a woman. It is not a coincidence, indeed, if her success happens by the #MeToo era. Cardi B's watchwords are feminist, when she transforms "Chickenhead", a famous ode to fellatio, into an exaltation of feminine sexuality, when she threatens her lover on "Be Careful" or when, on "I Do", along with SZA, she says that nothing will prevent her from doing whatever she wishes.
Supported by a full crowd of producers – DJ Mustard, Murda Beatz, Frank Dukes, Boi-1da and others – and people coming from all parts of the rap and R&B worlds – Chance the Rapper, Migos, 21 Savage, YG, SZA, Kehlani –, leveraging various musical styles beyond trap music, moving from aggression to introspection to party celebrations, Invasion of Privacy is a true blockbuster, that tries to satisfy multiple kinds of audiences. It was tailored for the triumph it quickly encountered. And though, it is still quite similar to the two mixtapes that heralded it.
To Cardi B's credit, she delivered a true rap record, while other female rappers tend to turn into singers, and to move to R&B romances, whenever chasing success. There is a bit of that on Invasion of Privacy. On "Ring", with Kehlani, or on the cute "Thru Your Phone", with Ali Tamposi, the rapper talks about sentimental issues. But beyond that, Cardi B shows she knows her classics – the reference to Project Pat, the influence of Kodak Black's "No Flockin" on "Bodak Yellow". With her big mouth, she is more arrogant than vulnerable. She managed to deliver a mainstream album, without compromising her art too much. That album has nothing revolutionary, nonetheless it is an accomplishment, for several decades of female rap.