According to her Twitter profile, Elizabeth Harris is "going to suck 2017 dicks in 2017". No surprise then, if her first official album – or her second, depending on how they are counted – remains quite similar to her three releases last year: Cum Cake, S.T.D., and Audacious. With Queen Elizabitch, once again, the Chicago rapper delivers very hardcore pornographic lyrics. Compared to her, Lil' Kim would look like a nun. The humorous "CPR", for example, is dedicated to her passion for sex, and it is full of suction and orgasmic sounds. "I got 3 holes for it like a pretzel", does she say on it; or "I fuck doggy style so much I need to go to the vet". And on "Cumshot", she expects her partner to ejaculate in each of her orifices. Isn't that classy?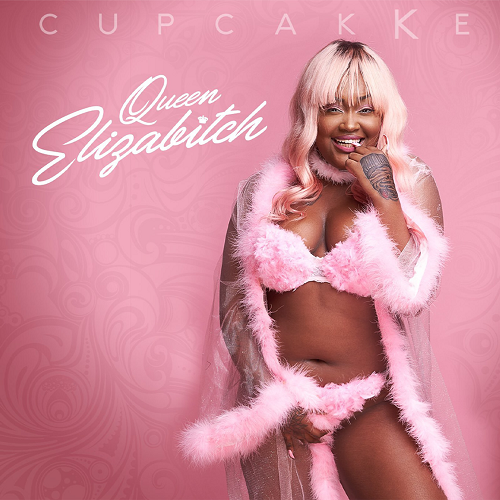 The exaggeratedly explicit lyrics on Queen Elizabitch are misleading, though. In reality, CupcakKe's targets a large audience. While tracks like "Author", "Quick Thought" and the threatening "Tarzan" use harrowing and repetitive sounds, not too far from those of drill music – after all, Elizabeth used to be a classmate of Chief Keef – others have more mainstream melodies, like the diss track "33rd", or the bouncy "CPR", "Biggie Smalls", and "Cumshot". The aura of Harris, as a matter of fact, goes much beyond rap's little world. She featured on pop singer Charli XCX's last mixtape, and she is also a muse to some homosexuals. A true champion of the LGBT cause, she recently offered a hotel room to a young gay fan kicked out of his home.
As nasty as she wanna be, CupcakKe is still a gentle one. A closer look at her lyrics testifies about her ethics. "Biggie Smalls" is not only the pop song of the album: it is a hymn to all kinds of bodies, and a charge against the canons of beauty. "Barcodes" defends the right for women to control their sexuality, be it only dedicated to pleasure. As soon as with "Scraps", the first song, Harris talks about the world sufferings. She describes in a raw way the context in which she grew up – as a teenager, she's been homeless for a while – and she spits at her absent father. And with a new episode of her "Reality" series, she delivers social comments, a cappella.
As a matter of fact, this is some kind of conscious rap. Queen Elizabitch, as CupcakKe's other projects, tells us an old story: the one about the oppressed - the poor, the black, the women, and the ugly, all of them - and their never-ending battles. At the end of the day, the only distinguishing feature of the rapper is her banalization of pornography, a sign of our times.