The story of the hip-hop mixtape is, for a large part, related to Gucci Mane's career. The two converged with Chicken Talk, in 2006. Their relationship continued in 2007 with several other releases, No Pen, No Pencil being an important one. And in 2008, it reached its cruising speed with even more projects. One of them was The Movie, a mixtape about cinema and celebrity – Guwop compared himself to movie actors or characters on "Feelin Myself", "I'm a Star" and "I Live in a TV" – was released for the first time under the Gangsta Grillz umbrella. This was, indeed, Gucci Mane's first collaboration with DJ Drama, and as such a highlight in his career.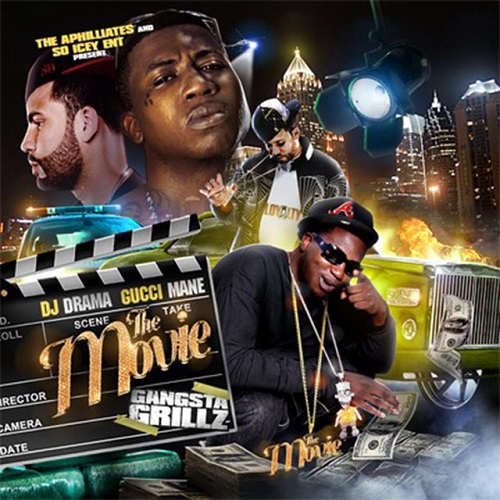 It was now obvious that Gucci Mane's status had changed. "Love for Money", for example, a declaration of love to cash, was a radio-friendly song with famous rappers and singers from various backgrounds like Bun B, LA The Darkman, Flo Rida, and Trey Songz. This track, however, was a single from Willie the Kid's Absolute Greatness, and not a pure Guwop one. He was there to make up the numbers, and his most typical style was to be found elsewhere on the mixtape.
On The Movie, indeed, Gucci Mane delivered his regular ego-trips, like "Feelin Myself", "I'm a Star", a pleasant "Photoshoot" produced by Drumma Boy, and "Killed the Parking Lot", a collaboration with a not-famous-yet Mike Will. As usual, such tracks glorified drug dealing, like "Smoke", another one with Willie the Kid. Or they fantasized about some luxury life made of cars and girls, like "Top of the World" and "You Know What It Is 2". In a humoristic way, the narrator bragged about his sexual prowess on "Bachelor Pad", or his seduction power on "Show Me" and "Shirt Off". And each of these tracks, as always, was full of outrage and excess.
The Atlanta rapper, however, had better assets than such routines. One of them was a track dedicated to his home State, Georgia, a collaboration with Gorilla Zoe sampling Brook Benton's standard "Rainy Night in Georgia". Another one was "Money Tell", a song full of hyperboles ("My money tall as a house, Mansion tall as a building, my money tall as the ceiling, my money tall as the ceiling"), he delivered relentlessly, in so absurd a mode that it bordered abstraction and it alluded to the mental alienation the rapper refered to later on, with "Lost My Mind".
One year after, Gucci Mane would benefit from his hard work and his many mixtapes. He would deliver others, join Warner, release two albums, and benefit from an unprecedented media coverage. In 2009, also, two of his projects would be new installments of this Movie mixtape, confirming that this first collaboration with DJ Drama as a milestone in his career.