By 2010, finally, pop music in the US started exploiting the sounds of electronic music. By then, similarly to the Euro-Dance genre, though twenty years later, some of its stars adapted the sounds of house or techno music to a large audience. They digested them. They made them more accessible, through songs and melodies. That trend was primarily represented by Lady Gaga, but it also included rappers. They might not be a good memory to all, but these were the days of Flo Rida. These were the times when Black Eyed Peas worked with David Guetta. This is when Nicki Minaj stopped being a mixtape rapper to turn utterly pop. And also, this is when Azealia Banks rejuvenated the long-forgotten alliance between hip-hop and house music.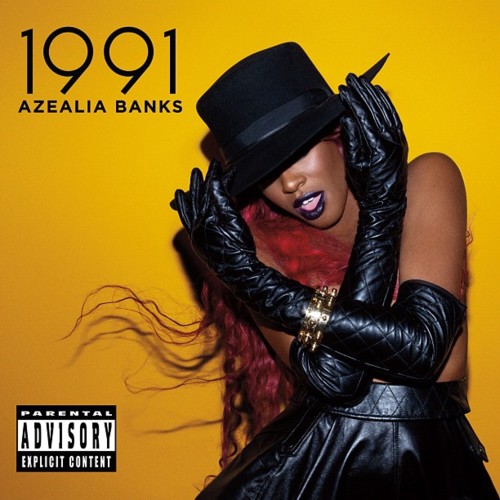 As a matter of fact, the former Miss Bank$ once shared her manager with Lady Gaga, and both women worked together, before the unruly rapper quarreled with the other (and with pretty much everyone, actually, from T.I., Iggy Azalea, and Lil' Kim to Kreayshawn, Elon Musk, and a random Frenchman she would later spit on). The comparison with the pop singer, though, has its limits: contrary to her, Banks was furious; she rapped loud and clear, with speed and agility.
The savage from Harlem, allegedly raised with baseball bats by her abusive mother, had the rage and anger of an authentic thug. On "1991", she had the same appetite for money than her male peers. Her lyrics were sexually explicit, like when she used and over-used the word "cunt", employing its two meanings. She assaulted her rivals on "Van Vogue". She used the routine of rap music like when, on the same track, she employed screwed sounds. Also, her kind of house music was classy. This was not the lyophilized version popularized at the time in America. At least not on this short and dense EP, named after her year of birth, she released just after the success of the "212" single, and that ended up being the starting point of her chaotic career.
By 2012, Banks had already made her way to the hipster world. She had appropriated its music and imagery, and adapted them to the harsh brutality of the ghetto. Shortly after "Seventeen" – her single that sampled Ladytron, the British electropop band – she had worked with Diplo, joined London label XL Recordings, and Paul Epworth, a guy known for his work with Adele, the British superstar, had been her producer. Also, she had the same posture as Kanye West: like him, she was a rapper obsessed with fashion. On 1991, her few words in French, her allusions to Paris, and also her cover art, all reminisced about Grace Jones. Finally - and expectedly since house music is often associated with the gay community - she was one of the first to talk overtly about her bisexuality in a culture, hip-hop, infamous for despising sexual minorities.
Her milieu, though, was distinct. She stood halfway between pop, hipness, and the traditional roughness of rap. She would show it on future releases, such as the Fantasea mixtape with its mix of melodic songs, strange experimentations, and the featuring of Styles P. By then, though, her releases would be too long and too eclectic. The hype around the "212"-era Banks would leave way to delayed albums, absurd quarrels, and a few non-musical events like her pictures for Playboy or her short-lived support for Donald Trump. As a result, thanks to its successful mix of rap and house music, 1991 still stands out today, as the one true highlight in her career.