Lord Narf deserves a place in Awful Records, among that collection of weirdos, based for most of them in Atlanta. She complies with the experimental aspirations of this iconoclastic band of rappers. Like them, she is the representative of a generation for whom rap music is obvious and omnipresent – she said in an interview that it was her parent's music: yes indeed, we reached that point – but who don't feel obliged to preserve or elevate it. They don't have any respect for it. They feel free to change it into anything they plan in their little twisted minds.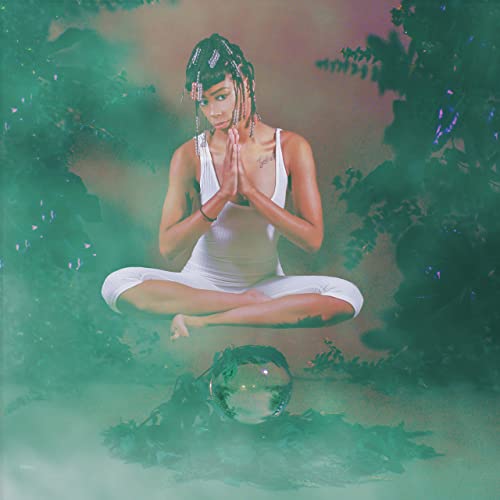 After her Sick EP in 2015, the rapper refined her odd style on her next project; a project which she produced, with the exclusive help from Awful Records associates like Father, Alexandria, Tommy Genesis, Ethereal. She named it Witchcraft. Lord Narf, indeed, introduced herself as a witch, with her low and hypnotic voice. And her bizarre and ghostly music was sometimes strengthened with a dreadful organ, like with "Succession of Witches", or sprinkled with some sinister laughs, like with "Leave Yo Azz Alone". As she had proved already with AUTOYURNT, a mixtape she had released with Slug Christ – the weirdest member of Awful Records – Lord Narf was not there to rub listeners up the right way. On the opposite, she was breaking old habits.
Nonetheless, this was still some rap music, she mixed with the expected R&B tracks, like when Alexandria sang on "Ex", and the rhythmic patterns from Atlanta's own trap music. Even when she muttered, or when she used onomatopoeias and repetitions on "Free My Jack", "Quit It", and "Link Up", Lord Narf was some kind of traditional rapper. She had skills. She was at ease with her words, and able to change her pace, like with her double-time delivery on "For Free". And her subject matters - money, violence, sex, braggadocios - were all the typical ones.
It was the same music, but turned upside down. Lord Narf made it new again, and personal. With Witchcraft, she was nothing else than her own self. As expected with any Awful Records project, this was original, confusing and disturbing. But this was good; and even awfully good, like when Lord Narf surprised us with some of her greater tracks like "Quit It" and "Link Up".