Those familiar with Starlito's - strong - latest releases may have noticed this: the Nashville rapper now frequently collaborates with a man called Mobsquad Nard. He featured on several of his projects, Manifest Destiny, Hot Chicken and Funerals & Court Dates 2. His very first appearances, though, predated these collaborations. The Jacksonville rapper, actually, started being noticed with his song "Right Ni", in 2015. And afterwards, he has been taken in charge by Cinematic Music Group, the Sony subsidiary already supporting rap luminaries like Joey Badass, Mick Jenkins and G-Herbo, which allowed the young man to start being covered by the media.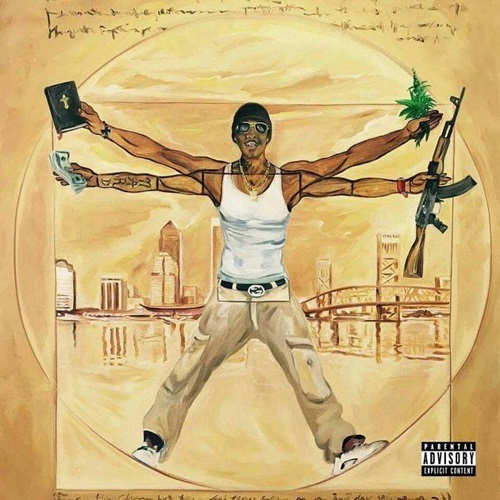 Thus, in February 2016, he released Everything Clean But Da Ashtray, a mixtape with A-list guests like 21 Savage, Big K.R.I.T., Trae the Truth, G-Herbo, and Starlito of course, plus a few unknown members of Mobsquad, the collective Nard himself co-founded. With his second official project, however, the young Floridian proceeded with a more personal way. Released in October 2017, Nardo DaVinci only features two famous collaborators (Zaytoven's contribution to the production put aside): Lito, as always, and Boosie Badazz, whose intense and raw street rap delivered with a peculiar voice, is the Jacksonville rapper's most obvious influence.
Nardo DaVinci is a strong release, with a few anthological songs: "Itz Dat", his collaboration with Boosie – that one would transcend any track he would participate to, anyway; the swirling and intoxicating "All Traps Closed"; the indolent "Cant Fool With Me", featuring the full Mobsquad crew; the implacable "Peephole"; and most importantly, the well-named "Fukk It Up", a frenzied song declaimed by Nard and his pal Lil Tee on some naïve melody, in a possessed way.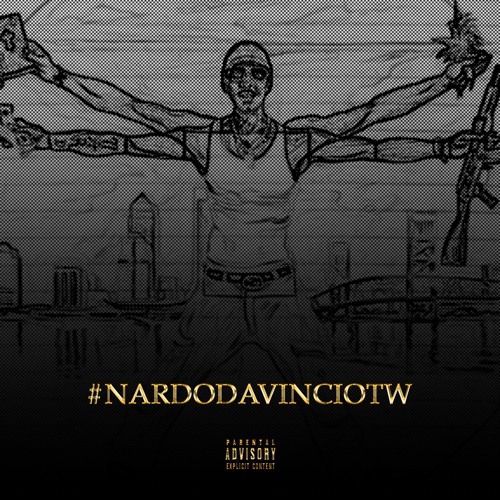 This track, actually, was already part of NardoDaVinciOTW, a mixtape he released a bit earlier, in June. That one was supposed to be just an appetizer, but it was almost as remarkable as the official release. It was a more traditional mixtape, blending hastily a few unreleased tracks with a series of freestyles delivered on Rob Stone's "Chill Bill", Fat Joe's and Remy Ma's "All the Way Up", Kodak Black's "Tunnel Vision", and Playboi Carti's "Magnolia". But urgency and spontaneity are certainly the best ways to enjoy the haunted and fast flow of Mobsquad Nard. He is at his very vest when he switches Playboi Carti's rumblings and onomatopoeias for his much more verbose kind of rap. The way he appropriates his Floridian fellow's "Tunnel Vision" is equally impressive, as well as what he does on the fiery "Freeze Me", with Mobsquad Scoobie, "Still Plugged", with Killa Keys, or "See Ya". Both releases are to be enjoyed jointly. They are complementary. Altogether, they show that in 2017, in Jacksonville, North Florida, rappers are as relevant as the Kodak Black, Koly P, and others residing South of the Sunshine State.