In 2004, when she released Apprentice to the Mystery, Lindsay Knight, a.k.a. Eekwol, was primarily presented as a rapper from the First Nations. She is, indeed, a member of the Cree community, later on she would be a lecturer in Indigenous Studies, and on a track from this first album, she paid a tribute to her origins through the presence of a pow-wow singer. However, reducing the niece of Chester Knight, the folk musician, to this sole quality, is unfair. The aforementioned record talked about other matters. And its successor does it as well.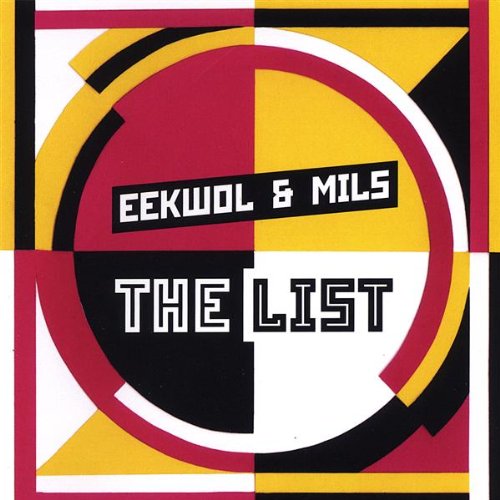 Eekwol mentions her ethnicity on "What's Good", a song from The List, and she urges her people to act on another one, "Let's Move". But her themes are broader. She philosophizes, a lot. She reminds people about their individual responsibilities on "The Tree". She seeks to reenchant the world on "Magic". To a large extent, this record is made of "conscious rap". As a matter of fact, its most famous guest is Stic.man, of the very political Dead Prez – who doesn't show up in the video, though, where he is replaced by Luckyiam. And in addition, Eekwol talks about personal matters like her addiction to cigarettes, on "Smokitine", or her relationship to rap, art and creation on the excellent "Catch 22", a track we'll talk about in a short moment.
Three years earlier, when some praised Apprentice to the Mystery, they talked primarily about Eekwol. But the rapper had a close collaborator, her own brother Justin, and he is no stranger to her music. Actually, his renown predated hers. Before Eekwol joined Innersoulflow, the man known as Mils was a pillar of this familial collective. He was a respected producer on the indie hip-hop scene, who had offered some beats to underground heroes like the Living Legends, Pigeon John and Paul Barman. And naturally, he's been the beatmaker on her sister's albums.
One of his strengths is his ability to play "real" instruments. Thanks to them, his production style has an organic flavor. A few moments on The List are synthetic, like "Tree". But others, like "Smokitine", have brass-wind instruments and a piano, that break the monotony of the loops. There is also a guitar (along with Mils' own raps) on "The Gauntlet", the single, that ends with a nice solo. And the same instrument shines on the gem of the album, the gliding "Catch 22" that we discovered a while ago, even before the album was released, on Hue And Laugh And Cry, a compilation of the softer kind of indie hip-hop released on a Japanese label. Considering how decisive such beats are, it is fair that, this time, the album is credited to both Eekwol and Mils.