"Please support my album to help pay for hospital bills and rent!" This is how Neila introduced her latest album, Only This One Counts, in 2011. With this cry of pain and distress, the Hawaiian rapper, a close relative to Deeskee, Acid Reign, Omid, Joe Dub (and a few other artists from the West Coast Underground rap scene), urged her few fans to help her facing the painful situation she was in. Unemployed and homeless, she was also affected by a vocal chord cancer, and she announced that this album, released in vinyl only, would be the last with her real voice.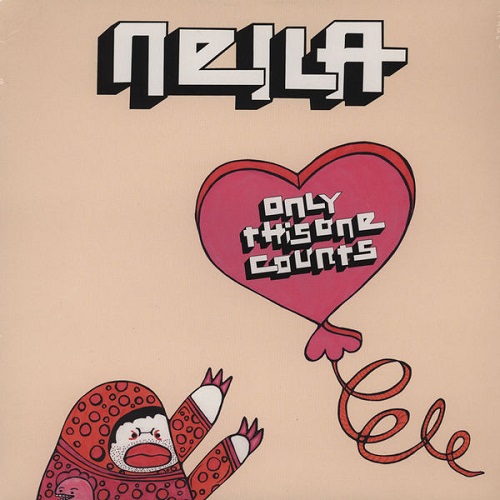 Self-released :: 2011 :: buy this record
Her voice, indeed, had altered. It sounded 20 years older, as compared with her previous releases, some underground CDs made of quality adult rap, including intimate considerations and social comments, and sometimes produced by the people mentioned above. Now, her new rasping and broken timbre sounded almost painful. Moreover, her mood was dark and her ideas were sad on this album, like with the sepulchral "White Zombi" and its lugubrious "This is my epilogue, I'm walking death zombie white heavy footprints." By listening carefully to the lyrics, one could see that Neila's misfortunes were of the sentimental kind, but they sounded no less real. Also, confirming this depressing law, according to which art is fueled with pain and anxiety, she had never sounded so poignant.
The rapper had already delivered heartbreaking songs in the past, for example "The Dream" on her Vertical Trees album, as well as on Deeskee's Blacklight Sessions, both released in 2003. On Only This One Counts, however, all tracks were at that level. Neila's grave and hoarse raps, moreover, were underlined by music in the same mood, full of heavy beats, haunted by dark and ethereal synthesizers ("Black Then"), ghostly harpsichords and choruses ("Brain Gap"), gloomy pianos and morbid organs (the splendid "Final Note"). Produced by Rezult, it was also strengthened by the sinister scratches of two DJs, Skid and Handprints.
Fortunately, the next step of Neila's life would be less dramatic. A few months after her call for help, she recovered, and her health improved. As soon as in 2012, she could take the mic again, and she released a new album titled Marked for Breath. That one, though, was less memorable than her previous project.
Only This One Counts, then ? No, not necessarily. The rapper has delivered some other remarkable albums all over her career. But none was as intense as this one.