Grime is a family affair. Nadia Rose, indeed, is a cousin of Stormzy. She grew up close to him, in Croydon, South London. Moreover, she is the daughter of a dancehall DJ and MC. Naturally, considering such a background, she started writing quite early, with enough talent to have songs buzzing, like her "Station" freestyle, or her appropriation of a DJ Mustard beat on "D.F.W.T". This resulted into a contract with Sony and, in 2017, into her Highly Flammable EP, a first official release heralded by the outstanding single "Skwod", and its well-thought video.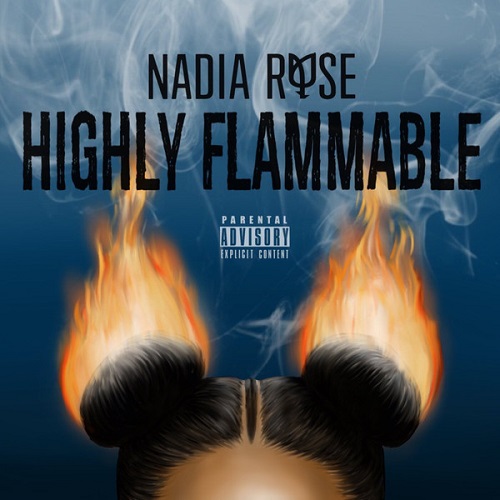 That video was shot with a full bunch of ladies, since "Skwod" is about celebrating her friends. It is about having a good time among women, and it is irresistible. It is indisputably the highlight of that release, and it is setting its tone: only female rappers are to be heard on it, its only guests being ladies like Thai'Chi Rose and Alika. All over it, Nadia Rose asserts her femininity. She glorifies it on the "Puddy Cat" ego-trip, and on "Tight Up", a song about, well... tight skirts. She is also a dangerous and threatening woman on "Poltergeist" and "Murder". She claims to be a murderer, even though the only thing she is trying to kill, is actually her microphone. The Londoner, indeed, is full of playful creativity and brazen humor. Jointly with the electronic tones and the inventiveness of her music, that earned her flattering comparisons with Missy Elliott.
In the introduction, Nadia Rose alludes to the death of her grandmother, but this is misleading. Her music, indeed, is neither sentimental, nor vulnerable. Quite the opposite: it is all about proving her verbal dexterity. This is a deluge of words, a waterfall of punchlines, delivered rapidly, with a quick flow and a thick dancehall influence, expectedly considering her roots. This inspiration is particularly visible on "U Know What", and on the Red Rat-sampled "Tight Up". The rapper extends the metaphor in the title, she is flammable. She is incendiary, she is an arsonist. Being on fire is one of her themes, like with "2H2H" ("Too Hot to Handle"). There, "Poltergeist" is the one and only track slowing down the fast pace of this well-rounded release.