Released in 2012 and titled Just Do It, Deja Trimble's first mixtape was loyal to the well-established backpacker tradition in Detroit. The young woman, who by then had a unisex style, was on the introspective side of hip-hop, and her beats had an undeniable boom bap flavor. As a result, she was fated to stay for a long time in the underground. Two or three years later, though, Dej Loaf – whose stage name came from her passion for loafers – had joined Columbia Records, she rapped alongside her city's superstar, Eminem, on his Shady XV compilation, she earned a place in the 2015 promotion of XXL's Freshmen, and she was touring with Nicki Minaj.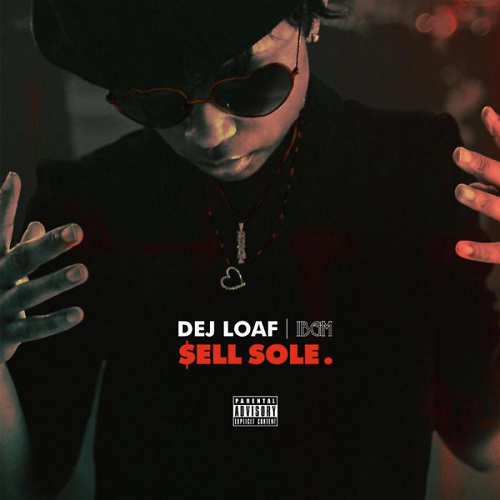 The sudden promotion of the rapper had a reason: "Try Me". Such was titled her defining song. Released in 2014, its success had been amplified when Drake had mentioned it on Instagram. On it, the frail and young lady had changed her attitude: she had become aggressive. She talked about guns, money and cocaine, and assaulting her enemies - or more exactly, turning them into some macaroni. She also shared her passion for alcohol, and she called boys "bitches" or "hoes". In addition, she used a simple and heady melody, not dissimilar to those used in drill music, though she declaimed her lyrics more slowly, and on moodier sounds.
Released a few months later, Sell Sole didn't capitalize too much on that single, which was relegated to its end, in a remixed version with Remy Ma and Ty Dolla $ign. That mixtape, however, consecrated the new Deja. That one, indeed, seem programed for success. She collaborated with Birdman and Young Thug, on a track making allegiance to gang life – to the Bloods, more exactly. As soon as with the intense "Bird Call", Dej Loaf was an angry mobster. With "On My Own", another highlight on Sell Sole, she pretended she was her own creature. On "Grinding", she showed a hunger for success. On "Easy Love", she took full ownership of her sexuality, saying bluntly to her partner "open up your mouth, put this pussy on your face".
However, like with "Try Me", her ruthlessness was counterbalanced by some contemplative music. Dej Loaf even turned R&B on "Never", another track about her ambition, as well as with "Me U & Hennessy", about a threesome with her, her boyfriend and alcohol. And sometimes, she turned intimate again, like with "I Got It", a long grievance about the deaths of her cousin and her grandmother. On Sell Sole, at the end of day, both Def Loafs were present: the ghetto chick whose father had been killed and whose family was for a large part imprisoned; and the shy girl who, when she was a kid, had escaped the harsh realities of life through her diary.