To complement its new book published in 2017, Mixtapes, Fake For Real talks about its favorite mixtapes. Focusing exclusively on US and Canadian hip-hop, and on projects released from 2000 through 2015 - an era when we moved from DJs' to rappers' mixtapes. These 100 records are not the same as those listed in the book. Quality prevailed here, over representativeness.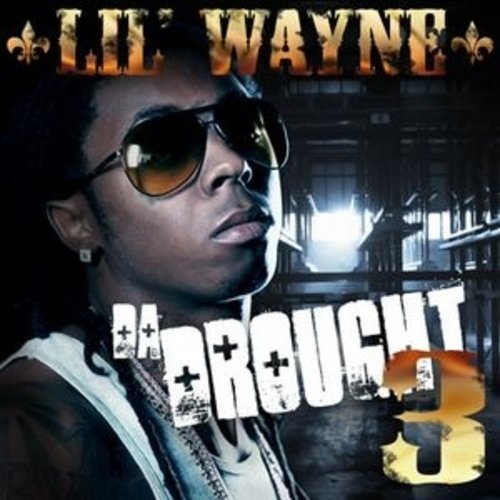 Not much, after 2010, differentiates a mixtape from a regular album. We relied on the way their authors have labeled these projects. Therefore, some of them, released exactly like mixtapes, but officially heralded as albums, for example Danny Brown's XXX, will not be part of the list.
This selection is currently focusing on the years 2008 through 2015.
OUR 100 MIXTAPES (to be completed)
2 CHAINZ - T.R.U. REALigion (2011)
It was late in his career, once he passed is thirties, that Tity Boi ultimately became a star. And this new departure for the Atlanta rapper now better known as 2 Chainz, mostly happened through mixtapes. He was often more convincing on such releases, like T.R.U. REALigion, than on regular albums. There,, he delivered the best of his pleasant and goofy kind of trap music.
100s - IVRY (2014)
100s – later known as Kossisko – is a strange one. He never stopped reinventing himself. With this mixtape released on A-Trak's Fool's Gold label, the Californian played the pimp once again. However, instead of the cold and sober music of Ice Cold Perm, his first project, IVRY was full of funky, shiny and colorful sounds, which fit perfectly well with the harsh but magnificent mack he impersonated.
A-WAX - Jesus Malverde (2013)
Bombastic and banging synthesizers, stories about drug dealing and addictions, others about mules and war gangs. All of this under the sponsorship of Jesus Malverde, the patron saint of Mexican criminals. And finally, Gucci Mane, Waka Flocka and Southside contributing. No doubt, with this mixtape, A-Wax delivered the very best of Atlanta's trap music, but from his own California.
ALLEY BOY - Definition Of Fuck Shit (2010)

Hosted by DJ Holiday and The Empire, this mixtape is Alley Boy's true manifesto. There, in a vein that's not dissimilar to Gucci Mane, but in a more violent and visceral way, he delivers furious bangers, counterbalanced at times by melodic moments. Afterwards, for a few years, he and his Duct Tape Entertainment pals will carry the torch that keeps Atlanta's trap music on fire.
Read full review
Buy this mixtape
ALLEY BOY - Definition of F#ck Sh*t 2 (2011)
The early 2010's belonged to the Atlanta collective Duct Tape Entertainment. It belonged to its mixtapes, and to its figurehead Alley Boy. This man captured its zeitgeist, with the brutal and unapologetic trap music of his mixtapes. Supported by a bunch of prominent rappers, his second installment of his Definition of Fuck Shit series was one of his most accomplished works.
ALLEY BOY - Purgatory (2011)
People in the South like biblical metaphors. With Purgatory: The Story of Judas, a mixtape released in his heydays with the help of DJ Drama, Alley Boy used them as well. There, the wild thug named after his prison alleys played his own character: he was the unrepentant sinner from the streets of Atlanta, a man full of violence and frustrations, delivering the most visceral kind of trap music.
ALLEY BOY - War Cry (2013)
Alley Boy pretends he makes mixtapes like regular albums. Hard to believe. They don't have the diversity commercial releases often show. On the opposite, War Cry is only what it says: a martial shout out of the urban jungle, out of a conflict zone where treachery and hypocrisy reign supreme, and all is wicked and black. Its relentless uniformity, though, is exactly what makes it so strong.
MAX B - Public Domain 2: Rise of the Silver Surfer (2007)
In 2007, Max B had launched his long marathon of mixtape releases, and he wouldn't stop before his long imprisonment. It is thanks to releases like that one, Rise of the Silver Surfer, a fans' favorite, and the second installment of his Public Domain series, while he was mostly known as a member of Jim Jones' ByrdGang collective, that the New-Yorker would start building his own legend.
MAX B - Public Domain 6: Walking the Plank (2009)
Max B delivered plenty of mixtapes. He released so many of them, that it is hard to decide which one is the best. The sixth edition of Public Domain, though, has a special flavor. It was, indeed, delivered just after the sentence that sent him back to prison. And its highlight, "I Never Wanna Go Back", is a heartbreaking lament, where he shares his distress about going back to jail.
Read full review
Download the mixtape
MAX B & FRENCH MONTANA - Coke Wave (2009)
The enemies of my enemies are my friends. It is their hatred for Jim Jones, indeed, that united Max B and French Montana. It is because of him, also, that they had to use the mixtape format to deliver this 2009 classic. Coke Wave is a milestone for both their careers. After that, while Max B will see his own legend growing from the cell of his prison, the Moroccan from New-York will accelerate his ascent in the rap intelligentsia.
Read full review
Download the mixtape
BANKROLL FRESH - Life Of A Hot Boy (2014)

There's been dead rappers before him. There's been other victims of the endemic violence of their social environments. And though, Bankroll Fresh might be the one we mourn the most. This guy, indeed, who appeared close to Gucci Mane a while ago, never fully got the recognition he deserved, judging by the outstanding quality of this mixtape, a true classic of Atlanta's trap music.
Read full review
Buy the mixtape
BLUE SKY BLACK DEATH & NACHO PICASSO - Exalted (2012)
This was a strange mixture, only to be found in Seattle. On one side Nacho Picasso, and his druggy flow. And on the other, Blue Sky Black Death, two beatmakers who had collaborated with pretty much everyone, from obscure indie rappers to Wu-Tang affiliates. And though, it worked. On a few mixtapes, the pompous music of the duo fitted well with the mocking voice of the rapper.
Read full review
Buy this mixtape
JOE BUDDEN - Mood Muzik 2: Can It Get Any Worse? (2006)

Joe Budden is the ultimate mixtape rapper. It is through that channel, when featuring on mixes from DJ Clue? and others, that he gets noticed. It is with them, after his failed times at Def Jam, that he resets his career, leading to him joining the Slaughterhouse supergroup. It is thanks to those from his Mood Muzik series, and more particularly its second issue, probably the best.
Read full review
Buy this mixtape
CUNNINLYNGUISTS - Strange Journey Volume One (2009)
Even on this mixtape - or is it a tour CD? - the CunninLynguists made it. This project compiled various tracks, new ones, or live, remixed and rewritten versions of old songs, but it was consistent. The best backpack rappers in the South, indeed, had dedicated it to one theme: the disagreements and pleasures of a life on tour, sometimes in a humorous way, or with a bit of melancholy.
FUTURE - True Story (2011)
True Story is undeniably a great mixtape. It disclosed a major rapper of the 2010 decade, one of its most influential. It helped popularize his formula. And it had, in their rawest and purest versions, some of Future's most breathtaking and defining songs, like "Magic", or "Tony Montana", that later will contribute to turn his first album, Pluto, into a success. The Future was actually there.
FUTURE - Monster (2014)
All of Future's highlights were heralded by a series of great mixtapes. It was the case, for example, by 2014 and 2015. Between a disappointing Honest and a celebrated DS2, just after the painful end of his relationship with Ciara, the Atlanta rapper would launch a remarkable trilogy of free projects, including Monster, the first of them, the longest, and probably the darkest as well.
FUTURE & DJ ESCO - 56 Nights (2015)
At the end of his crazy ride in 2014 and 2015, Future closed with 56 Nights the mixtapes trilogy that had made him relevant again. Released with the help of DJ Esco, just after his stay in a Dubai prison, and produced in a minimalistic way by Southside from the 808 Mafia, it was the darkest of all, and prefigured the renewed success the Atlanta rapper would meet with his next album, DS2.
KEVIN GATES - By Any Means (2014)
One year after the remarkable The Luca Brasi Story and Stranger than Fiction, Kevin Gates drove the point home. His equally harsh and sentimental type of rap, his perfect balance between violence and vulnerability, generated new anthological tracks with that mixtape. Accomplished and accessible, By Any Means confirmed that the Baton Rouge rapper was one of the greatest.
GUCCI MANE - Writing on the Wall (2009)
Once again, Gucci Mane was leaving his prison. And once again he was doing great. In 2009, the Atlanta rapper started a new phase, that might have been the artistic peak of his career. Writing on the Wall showed that. With its bangers, its declaration of love to jewelry, its utterly absurdist and catchy take on trap music, it was one of the very best, among his multitude of mixtapes.
GUCCI MANE - The Movie (2008)
In 2008, the archetypal mixtapes rapper collaborated with the archetypal mixtapes DJ. The Movie, indeed, was Gucci Mane's first collaboration with DJ Drama. And of course, it was an outstanding one. Dedicated to drug dealing, luxury and his sexual prowess, delivered with an absurd sense of humor, this was Guwop at his best, plus a few guests showing that his status was changing.
GUCCI MANE - The BurrPrint: The Movie 3D (2009)
Innovation is overrated. What really matters to people is to enjoy again, again, and again, the very same experience, with just a few variations so that it doesn't get too boring. Gucci Mane had understood that in 2009, one of his best years, with a handful of classic mixtapes, including that one, where he excelled more than ever at his catchy trap music tunes and his ludicrous materialism.
GUCCI MANE - Mr. Zone 6 (2010)
2009 had been Gucci Mane's year, both qualitatively and quantitatively speaking. And in 2010, after another a few months in prison, he made it once again, with another great mixtape supported by DJ Drama. This time, no-one could escape him. It was no longer possible to ignore the catchy nature of his nursery rhymes, his absurd take on trap music, and even his verbal dexterity.
GUCCI MANE - Trap Back (2012)
Trap Back, such was the name of this mixtape released between two jail sentences, as to signify that Gucci Mane would go back to the very basics of his excessive kind of trap music. And it was a success. Just when his art was declining, just when he engaged into a rap decade that would be more influenced than marked by him, he released one of his very best projects.
GUNPLAY - Inglorious Bastard (2011)
Thanks to the heavy music, the menacing looks, and the Nazi imageries Gunplay was fond of, Inglorious Bastard would be one of his manifestos. In 2011, this Rick Ross protégé used his brutish and inflamed voice to devastate everything in rap music. It might have been a blitzkrieg with no consequence. But in that precise year, rap music fully belonged to Richard Morales Jr.
GUNPLAY - Bogota Rich: The Prequel (2012)
In those years, Gunplay was literally possessed. A fire inhabited him. After Inglorious Bastard and Off Safety, his great 2011 mixtapes, he delivered another strong one, Bogota Rich. It was supposed to be just an appetizer, predating an album he would finally release in 2015. But it was by then, a few years earlier, that Gunplay's barbaric and devastating rap was at its best.
ICE BURGANDY - Progress Involves Risk Unfortunately (2012)

Not all affiliates to the 1017 Brick Squad were from Atlanta. Among them was a resident of Inglewood discovered by Wake Flocka Flame. His third release, Progress Involves Risk Unfortunately, would be one of many anthological mixtapes released by the collective, thanks to the production work of Purps, and a different style of rap: a more laid-back, habile and Californian one.
Read full review
Download the mixtape
JUICY J & LEX LUGER - Rubba Band Business 2 (2011)
Juicy J and his Three 6 Mafia had been marginal in the rap world, before meeting a large success in the naughties. And later on, during his solo career, it was still in the margins that he delivered his very best. More than his albums, his mixtapes deserve to be known, especially that one from the Rubba Band series, he released jointly with the top producer of the era, Lex Luger.
KID CUDI - A Kid Named Cudi (2008)
By the end of the noughties, Kanye West found himself a little brother. Like him, and maybe even before him, Kid Cudi was eclectic. He was largely open to other musical influences, be it IDM or indie rock. And he preferred confessions over ego-trips. This wasn't rap music anymore, but some kind of international pop, the one Drake and a few others would champion, over the next decade.
KING LOUIE - Tony (2014)
Drill music never really delivered any great album. It is, substantially, a mixtape genre. And King Louie, a pioneer in that musical style associated with the most dangerous districts of Chicago, properly excels at it. He proved it once more, with his swampy and dark Tony project, and its central piece, the anthological "Live & Die in Chicago". Back then, Louie was really the true king of Chiraq.
KODAK BLACK - Heart of the Projects (2014)
At barely 18, the Floridian disciple of Lil Boosie whom Kodak Black was - this could be heard through his peculiar voice, as well as his socially conscious kind of gangsta rap - started to be in the spotlight. The buzz was largely due to his second mixtape, Heart of the Projects. With it, Kodak Black was still the child from Pompano Beach's projects, but he was already a great rapper.
MEYHEM LAUREN - Respect the Fly Shit (2012)
That mixtape from Meyhem Lauren, Respect the Fly Shit, was a good overview of New-York's rap scene in the 2010's. It was its state of the art, thanks to the help from the city's best talents - Action Bronson, AG Da Coroner, Sean Price, Roc Marciano, Heems, Smoke DZA, Thirstin Howl III, and the producer Harry Fraud - conveniently gathered into the same hotel during Austin's SxSW festival.
LIL B - 6 Kiss (2009)
After I'm Thraxx, 6 Kiss was the defining release for Lil B, a.k.a. the BasedGod. An ex-member of hyphy band The Pack, the man from Berkeley rebranded himself into some kind of hip-hop messiah. He was a guru, the leader of a new sect who mixed the excesses of gangsta rap with weird sounds. The actual start of the 2010 decade, somehow, would be this long and very odd mixtape.
LIL BOOSIE - Da Beginning (2008)

Da Beginning has a misleading title. That mixtape, indeed, is not the start of the story for Lil Boosie. By 2008, he is already a star in Baton Rouge. However, with the quieter, swampy and organic music delivered by BJ, Trill Entertainment's house producer, and with its bitter stance and disenchanted lyrics reminiscing of blues music, this is another highlight of his influential career.
Read full review
Listen to the mixtape
LIL DURK - Signed to the Streets (2013)
With this mixtape, he released with DJ Drama, Lil Durk finally benefited from all the buzz around Chicago's drill music, after some legal problems had hampered him. One year after the craze, he offered a new classic to this subgenre. And at the same time, he transformed this violent and nihilistic style into something more emotional and melodic, thanks to his ingenious usage of Auto-Tune.
LIL WAYNE - Da Drought 3 (2007)
By the middle of the noughties, according to himself, Lil Wayne was the greater rapper alive. And he was not wrong, judging by the mixtapes he released by then. That was the case with Da Drought 3, where he transcended the original songs, hit singles as well obscure tracks, and where he managed to turn an unreasonably long mixtape into something superior to many albums.
LIL WAYNE - Sorry 4 The Wait (2011)
It took time for Lil Wayne to release the fourth installement of his Tha Carter series. So to apologize for the delay, he delivered this mixtape. In 2011, his best days were behind him. The New Orleans rapper was engaged on a downward slope. Sorry 4 The Wait, though, was a solid project, on par with 2009's No Ceilings. Actually it was, quite probably, the last of his great releases.
THEOPHILUS LONDON - This Charming Mixtape (2009)

Theophilius London is the perfect example of the fashion-oriented kind of rap Kanye West and a few others heralded. His second mixtape is its climax, somehow, with its eclectic music - Kraftwerk's electro pop, gospel music, Whitney Houston, Bill Withers, and the African sounds of Amadou & Mariam - this New-Yorker collected behind his Elvis Costello-inspired cover art.
Read full review
Listen to the mixtape
MIKE WILL MADE IT - #MikeWiLLBeenTrill (2013)
Mike Will was the star producer in 2013. The Atlantan, who had started with Gucci Mane, was working now with Miley Cyrus. He had produced her album and, as a consequence, he was exposed to a very large audience. And even when he compiled other songs than his commercially successful bangers, he was great, as demonstrated with the many collaborative tracks on this mixtape.
NICKI MINAJ - Beam Me up Scotty (2009)
Before Nicki Minaj the superstar, was Nicki Minaj the mixtapes rapper. On a series of three projects, Lil Wayne's protégée demonstrated that she was first and foremost a rapper. Beam Me up Scotty, in 2009, was the most significant of these mixtapes. There, her wish to expand her horizons was very visible. This was Nicki's entry to the mainstream, and her ticket to a successful career.
MOUSE ON THA TRACK & LIL CALI - Just Because (2009)

The best beatmaker in Baton Rouge joins forces with another guy from Webbie's and Lil Boosie's entourage. There is none of the occasional blues and social comments of the latter on this release from Mouse On Tha Track and Lil Cali. Just Because, though, is a perfect expression of the frantic and catchy kind of gangsta rap the city is known for. This is some true carnival music.
Read full review
This mixtape is no longer available
RICH BOY - Bigger Than the Mayor (2008)
The noticeable fact about Bigger Than the Mayor, at a time when the difference between an album and a mixtape was well established, was that it had almost no filler. It was just an appetizer, the Alabama rapper had released to herald his next opus, Break the Pot. And though, with hindsight, this project, released with assistance from the best Southern rappers of his time, might be his strongest.
RICH GANG - The Tour, Part 1 (2014)
Birdman the nasty vulture had found his new preys. And those, as usual, were the good ones. His Rich Gang project was made of two rising stars of Atlanta, Rich Homie Quan, and a Young Thug in his heydays, progressively transitioning from the weird and insane raps of his beginning, to the quieter, soberer and more accessible formula that would result soon into the Barter 6 project.
SHY GLIZZY - Fxck Rap (2012)
Fxck Rap was one of the mixtapes revealing to the world the most special, constant and endearing rapper in D.C. In the subsequent years, Shy Glizzy would continue delivering such outstanding projects. Like here, with a strange mix of self-pity and boasting, he would leverage perfectly well the contrast between his weird voice, his frail aspect, and his hoodlum braggadocio.
SOSAMANN - Trap'd Out 2 (2015)
The members of The Sauce Factory were, by the middle of the 2010's, the new leaders in a rap stronghold: Houston. The city traditions impregnated their sound, especially the impact of syrup. However, they sounded closer to Atlanta's trap music, and more particularly to bands like Migos. This influence was particularly visible on this mixtape from Sosamann, one of their best.
VINCE STAPLES - Shyne Coldchain Vol 2 (2014)
Shortly after he joined Def Jam, Vince Staples, the ex-Odd Future affiliate, turned into a conscious rapper. Such was the lesson learned from this mixtape, recorded with the assistance of veteran producer No I.D. There, he talked about racism, the ghetto condition, and his criminal father. That way, he also delivered a foretaste of his next album to come, the masterpiece Summertime '06.
TRAVIS PORTER - Who Is Travis Porter? (2009)
Before Migos, before Rae Sremmurd, others turned Atlanta's trap music into a joyous and goofy genre. The master was Gucci Mane, of course. But the three teenagers of Travis Porter were others. They were too young to be officially admitted into strip clubs, but that didn't matter. They delivered their perfect soundtrack, with a formula that updated the licentious raps of the 2 Live Crew.
THE UNDERACHIEVERS - Indigoism (2013)
The Underachievers proved that there was still some good rap music in New-York, in the 2010 decade. These affiliates to the Beast Coast movement were deeply rooted into the classic East Coast hip-hop of the 90's, but they were more psychedelic, they sounded more modern. And while Issa Dash's and Ak's music was tempted by experimentalism, it never losed itself, it was catchy.
YOUNG JEEZY - The Real Is Back 2 (2011)
It is through a mixtape, Trap or Die, that Young Jeezy made a name for himself. And later on, many of his best projects would be released under that same format. It was still the case in the early 10's, when he recorded some new ones, with the support from DJ Drama and some help from Freddie Gibbs, his new protégé. On The Real Is Back 2, he still had the same old fire, the same hunger.
YOUNG THUG - Barter 6 (2015)
This was not Thugger's first album, which he would release much later. Officially, Barter 6 was only a mixtape. Nonetheless, it would be his most celebrated work, the one establishing him as an important and influential rapper. Replacing his idol Lil Wayne under Birdman's wing, Young Thug was now calmer, almost polished. His natural quirkiness was under better control.
To be continued...