RAP, HIP-HOP - 100 mixtapes
To complement its new book published in May 2017, Mixtapes (French only), Fake For Real is sharing its own selection of mixtapes. Focusing exclusively on Northern American hip-hop, and on projects released from 2000 through 2015 (i.e. not in a time when mixtapes were, well, actual mix-tapes), these 100 records are not the same as those listed in the book. Quality prevailed here, over representativeness.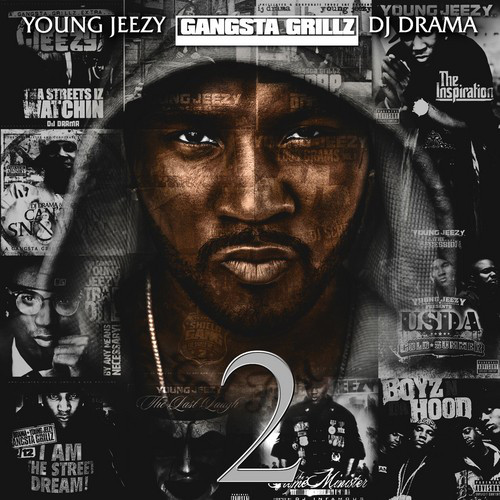 Not much, after 2010, differentiates a mixtape from a regular album. So that a distinction is made, though, we based ourselves on how projects are presented by their authors. Therefore, some of them, released exactly like mixtapes, but officially heralded as albums, like Danny Brown's XXX, will not be part of the list.
This selection is currently focusing on the years 2008 through 2015.
# 100. LIL WAYNE - Sorry 4 The Wait (2011)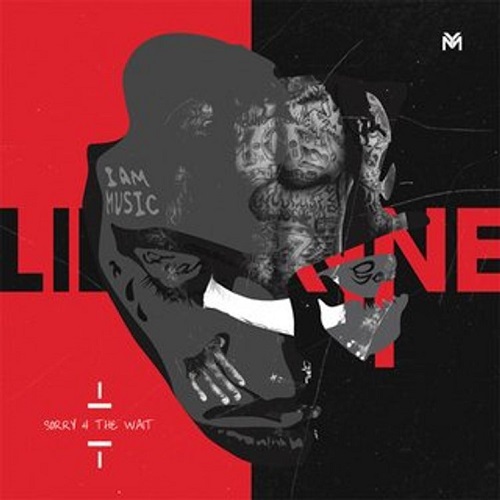 It took time for Lil Wayne to release the fourth installement of his Tha Carter series. Also, to apologize for the delay, he delivered this mixtape. In 2011, though, his best days were behind him. The New Orleans rapper was engaged on a downward slope. Sorry 4 The Wait, though, was a solid project, on par with 2009's No Ceilings. Actually it was, quite probably, the last of his outstanding releases.
Read full review :: download mixtape
# 099. RICH BOY - Bigger Than the Mayor (2008)
The noticeable fact about Bigger Than the Mayor, at a time when the difference between an album and a mixtape was well established, was that it had almost no filler. It was just an appetizer, the Alabama rapper had released to herald his next opus, Break the Pot. And though, with hindsight, this project, released with assistance from the best Southern rappers of his time, might be his strongest.
Read full review :: download mixtape
# 098. KING LOUIE - Tony (2014)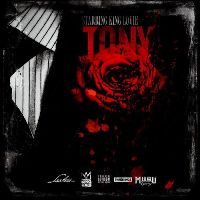 Drill music never really delivered any great album. It is, substantially, a mixtape genre. And King Louie, a pioneer in that musical style associated with the most dangerous districts of Chicago, properly excels at it. He proved it once more, with his swampy and dark Tony project, and its central piece, the anthological "Live & Die in Chicago". Back then, Louie was really the true king of Chiraq.
Read full review :: download mixtape
# 097. BLUE SKY BLACK DEATH & NACHO PICASSO - Exalted (2012)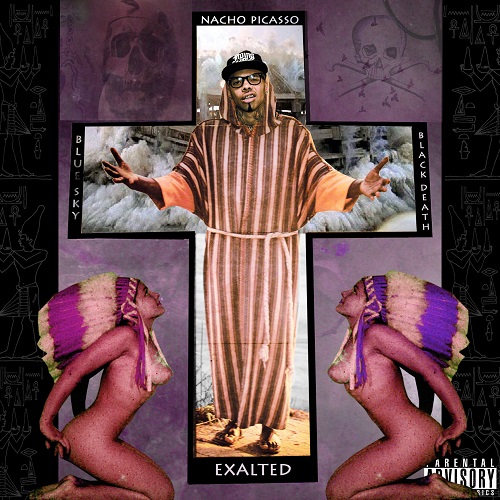 This was a strange mixture, only to be found in Seattle: on one side Nacho Picasso, and his druggy and throbbing flow, and on the other, Blue Sky Black Death, two beatmakers who had collaborated with pretty much everyone, from obscure indie rappers to Wu-Tang affiliates. And though, it worked. On a series of mixtapes, the pompous music of the latter fit well with the mocking voice of the former.
Read full review :: buy mixtape
# 096. SOSAMANN - Trap'd Out 2 (2015)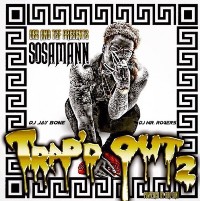 The members of The Sauce Factory collective were, by the middle of the 2010's, the new leaders in a big rap stronghold: Houston. The city traditions impregnated their sound, especially the impact of syrup. However, they sounded closer to Atlanta's own trap music, and more particularly to bands like Migos. This influence was particularly visible on this mixtape from Sosamann, one of their best.
Read full review :: download mixtape
# 095. FUTURE & DJ ESCO - 56 Nights (2015)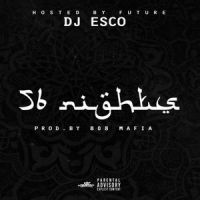 At the end of his crazy ride in 2014 and 2015, Future closed with 56 Nights the mixtapes trilogy that had made him relevant again. Released with the help of DJ Esco, just after his 56 nights stay in a Dubai prison, and produced in a minimalistic way by Southside from the 808 Mafia, it was the darkest of all, and prefigured the renewed success the rapper from Atlanta would meet with his next album, DS2.
Read full review :: buy mixtape
# 094. THEOPHILUS LONDON - This Charming Mixtape (2009)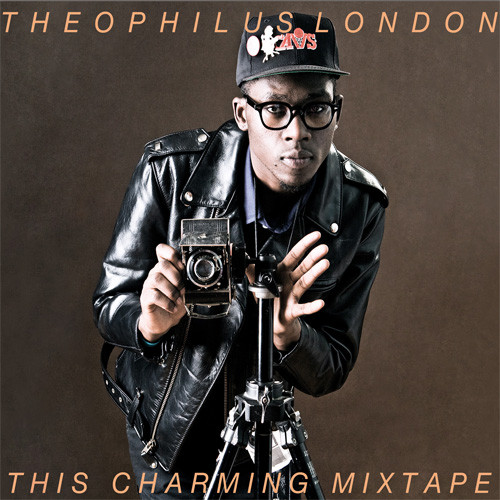 Theophilius London was the perfect example of the fashion-oriented kind of rap popularized with Kanye West and a few others. His second mixtape was its climax, somehow, with the many musical genres - Kraftwerk's electro pop, gospel music, Whitney Houston, Bill Withers, and the African sounds of Amadou & Mariam - this New-Yorker had collected behind a cover art inspired by an Elvis Costello album.
Read full review :: download mixtape
# 093. ILOVEMAKONNEN - I Love Makonnen (2014)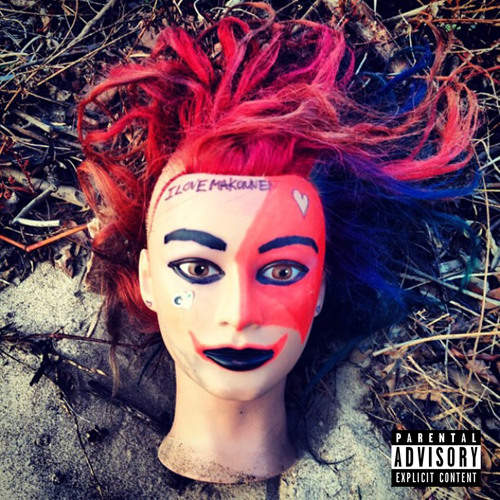 Makonnen Sheran was a rapper and singer, with a beautician background, who liked to paint doll heads with make-up. Needless to say, he had his place among the most bizarre artists, generated by the Atlanta scene. Located somewhere between trap music anthems and love complaints, but always exciting and enticing, his music had been coopted by Drake, and it fully deserved the attention.
Read full review :: download mixtape
# 092. MAX B - Public Domain 6: Walking the Plank (2009)
Max B delivered lots of mixtapes. He released so many of them, that it is hard to decide which one is the best. The sixth edition of the Public Domain, though, has a special flavor. It was, indeed, delivered just after the sentence that sent him back to prison. Its highlight, "I Never Wanna Go Back", was actually a heartbreaking lament, where the rapper shared his distress on the prospect of going back to jail.
Read full review :: download mixtape
# 091. JUICY J & LEX LUGER - Rubba Band Business 2 (2011)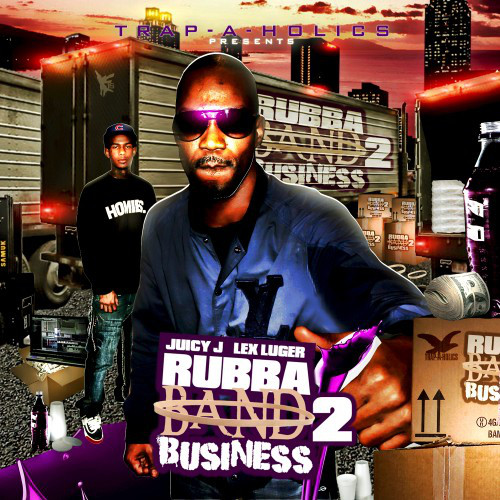 Juicy J and Three 6 Mafia had been marginal, in the rap world, before encountering a large success in the naughties. And it was still in the margins that he delivered the very best of his music, when he followed a solo career later on. More than his albums, his mixtapes deserve to be known, especially this one from the Rubba Band series, he released jointly with the top producer of these days, Lex Luger.
Read full review :: download mixtape
# 090. LIL B - 6 Kiss (2009)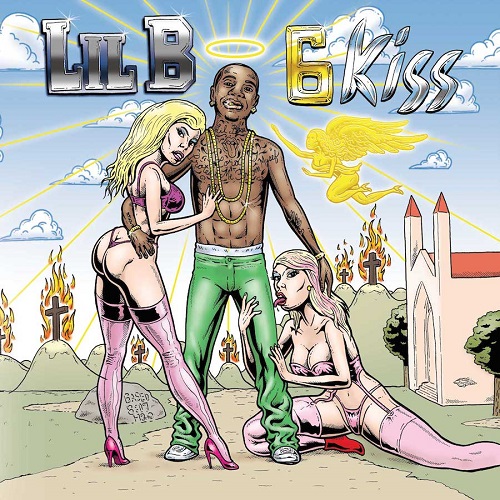 After I'm Thraxx, 6 Kiss was the defining release for Lil B, a.k.a. the BasedGod. An ex-member of the hyphy band The Pack, the Berkeley rapper rebranded himself into some kind of hip-hop messiah. He was a guru, the leader of a new sect who mixed the excesses of gangsta rap with weird sounds, and created cloud rap by the way. The 2010 decade, somehow, would start with this long and odd mixtape.
Read full review :: buy mixtape
# 089. ALLEY BOY - Purgatory (2011)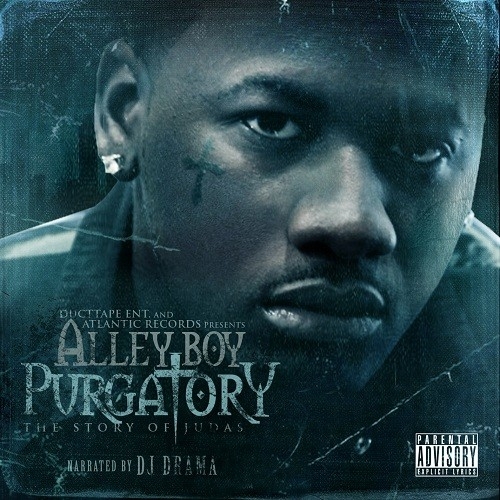 People like biblical metaphors in the South. With Purgatory: The Story of Judas, a mixtape released in his heydays, with DJ Drama's support, Alley Boy used it as well. The thug who had been named after the prison alleys, was playing there his own character: he was the unrepentant sinner from the streets of Atlanta, a man full of violence and frustrations, delivering the most visceral kind of trap music.
Read full review :: download mixtape
# 088. FUTURE - Monster (2014)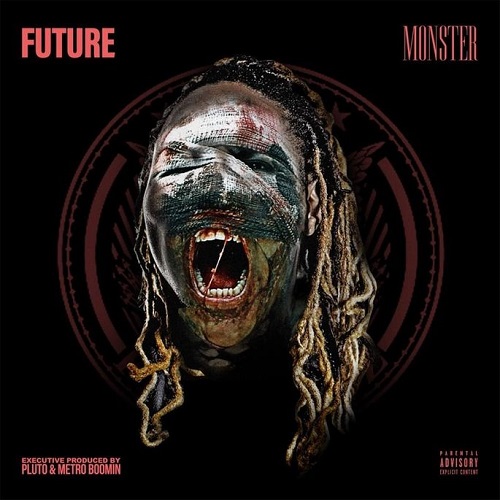 All of Future's best moments have been heralded by a series of great mixtapes. It has been the case, for example, by 2014 and 2015. Between a disappointing Honest and a celebrated DS2, just after the painful end of his relationship with Ciara, the Atlanta rapper would launch a remarkable trilogy of free releases, including Monster, the first of them, the longest, and probably the darkest as well.
Read full review :: download mixtape
# 087. NICKI MINAJ - Beam Me up Scotty (2009)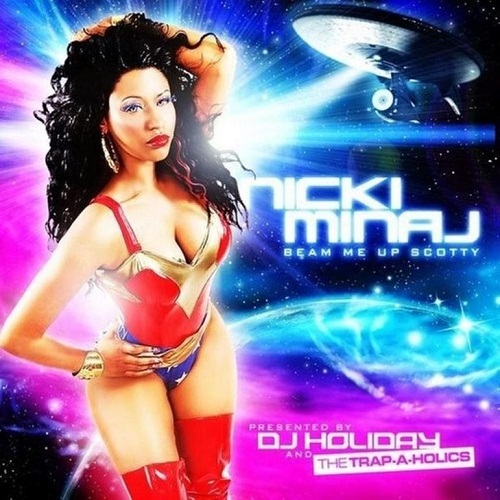 Before Nicki Minaj the superstar, was Nicki Minaj the mixtapes rapper. On a series of three projects, the protégée of Lil Wayne demonstrated that she was first and foremost a rapper. Beam Me up Scotty, in 2009, was the most significant of these mixtapes. There, already, her willingness to expand her horizons was very visible. This was Nicki's entry to the mainstream, and her ticket to a successful career.
Read full review :: download mixtape
# 086. KODAK BLACK - Heart of the Projects (2014)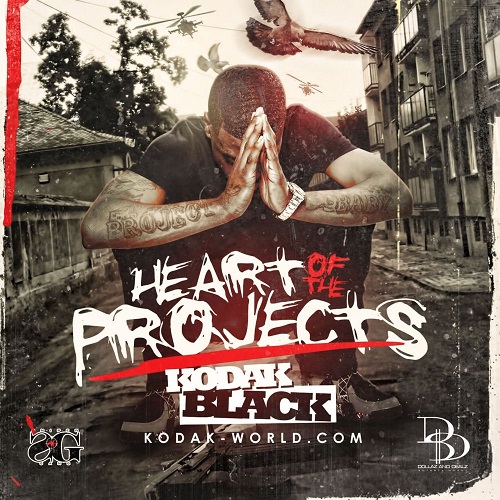 At barely 18, the Floridian disciple of Lil Boosie whom Kodak Black was - this could be heard through his peculiar voice, as well as with his socially conscious kind of gangsta rap - started making a name for himself. The buzz was largely due to his second mixtape, exceptionally good for someone so young. With it, Kodak Black was still the child from Pompano Beach's projects, but already a great rapper.
Read full review :: download mixtape
# 085. GUNPLAY - Bogota Rich: The Prequel (2012)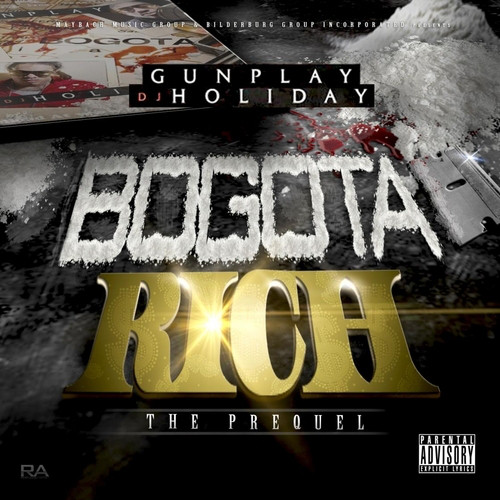 In those years, Gunplay was literally possessed. A sacred fire inhabited him. After the release of Inglorious Bastard and Off Safety, his great 2011 mixtapes, he had delivered another strong one, Bogota Rich. And it was only supposed to be an appetizer, predating an album he would finally release in 2015. But it was by then, a few years earlier, that Gunplay's barbaric and devastating rap was at its best.
Read full review :: download mixtape
# 084. MIKE WILL MADE IT - #MikeWiLLBeenTrill (2013)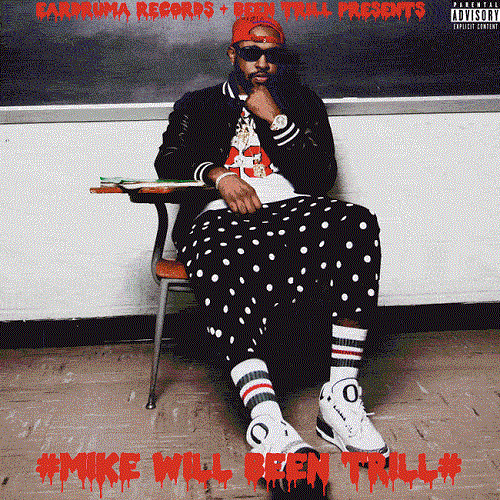 Mike Will has been 2013's star producer. This man from Atlanta, who had started with Gucci Mane, was working by then with Miley Cyrus. He had produced her album and, as a consequence, he was exposed now to a very large audience. And even when he compiled other songs than his commercially successful bangers, he was great, as demonstrated with the many collaborative tracks on this mixtape.
Read full review :: download mixtape
# 083. ALLEY BOY - War Cry (2013)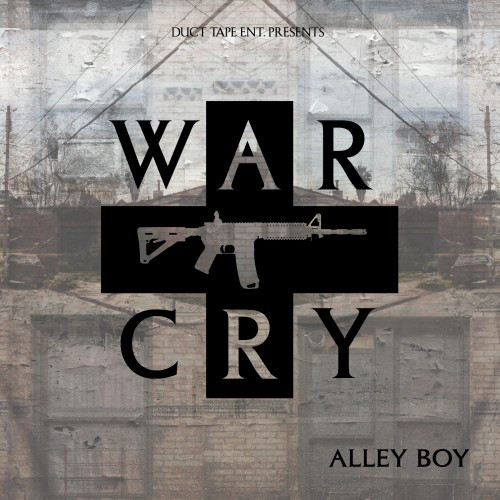 Alley Boy pretends he makes mixtapes like regular albums. Hard to believe, since they don't have the diversity commercial releases typically show. On the opposite, War Cry is only what it says: a martial shout out of the urban jungle, out of a conflict zone where treachery and hypocrisy reign supreme, where all is wicked and black. But such a relentless homogeneity is exactly what is making it so good.
Read full review :: download mixtape
# 082. MEYHEM LAUREN - Respect the Fly Shit (2012)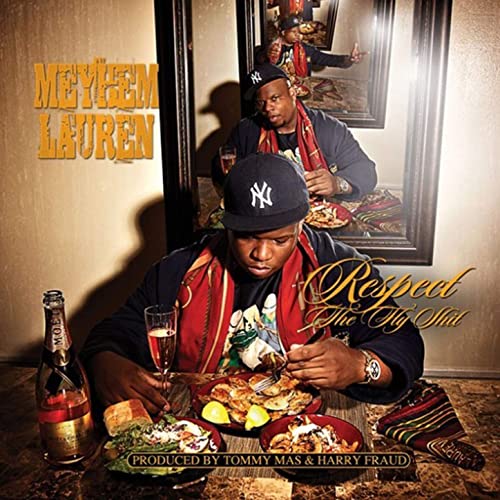 This remarkable mixtape from Meyhem Lauren, Respect the Fly Shit, is also a good overview of New-York's rap scene in the 2010's. It is its state of the art, thanks to the contribution of the city's best talents - Action Bronson, AG Da Coroner, Sean Price, Roc Marciano, Heems, Smoke DZA, Thirstin Howl III, and the producer Harry Fraud - conveniently gathered into the same hotel during Austin's SxSW festival.
Read full review :: download mixtape
# 081. KID CUDI - A Kid Named Cudi (2008)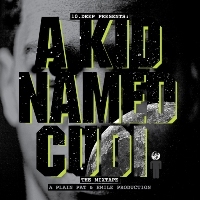 By the end of the noughties, Kanye West found himself a little brother. Like him, and maybe even before him, Kid Cudi was eclectic. He was largely open to other musical influences, be it IDM or indie rock. And he preferred confessions over ego-trips. This was no longer rap music, but some kind of international pop, the one which Drake and a few others would change this genre into, over the next decade.
Read full review :: download mixtape
# 080. 2 CHAINZ - T.R.U. REALigion (2011)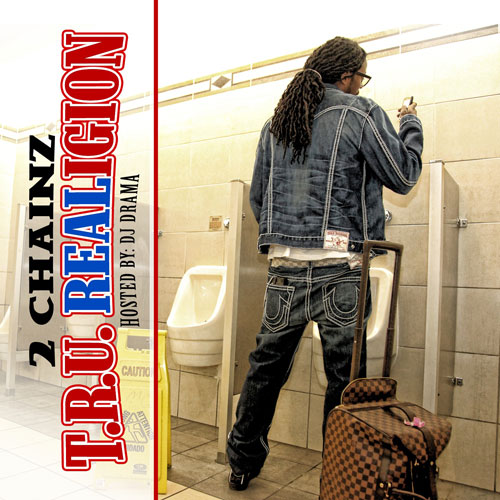 It was late, by the beginning of the 2010's only, that Tity Boi had ultimately become a star. And this new departure, the Atlanta rapper now better known as 2 Chainz, was partly organized through mixtapes. He was often more convincing on such releases, like T.R.U. REALigion, than on regular albums. It was there, that he delivered the best of his pleasant and goofy kind of trap music.
Read full review :: download mixtape
# 079. YOUNG JEEZY - The Real Is Back 2 (2011)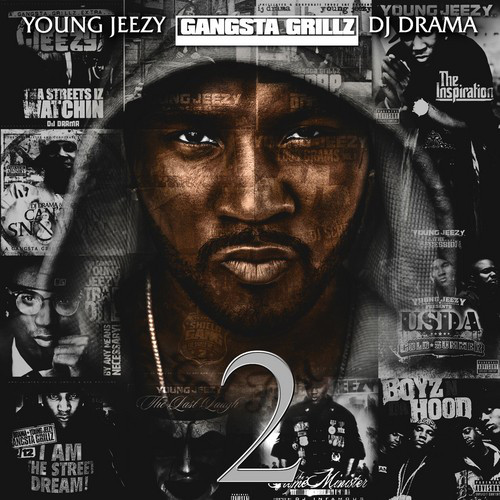 It is through a mixtape, Trap or Die, that Young Jeezy made a name for himself. And later on, many of his best projects would be released under that format. It was still the case in the early 10's, when he recorded some new ones, with the support from DJ Drama, and some help from Freddie Gibbs, this new protégé. On The Real Is Back 2, he still had the same old fire, the same hunger.
Read full review :: download mixtape
# 078. 100s - IVRY (2014)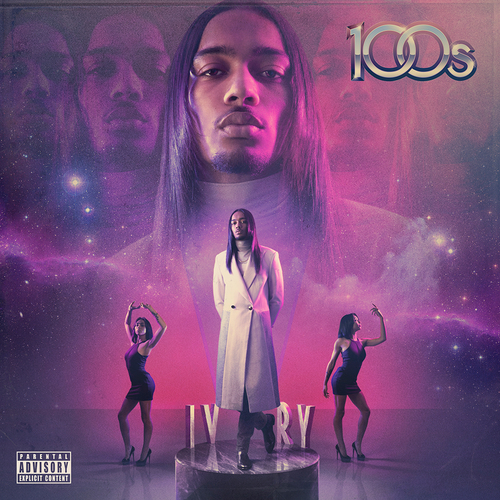 100s – later known as Kossisko – is a strange one. He never stopped reinventing himself. With this mixtape released on A-Trak's Fool's Gold label, the Californian rapper played the pimp once again. However, instead of the cold and sober music of Ice Cold Perm, his first project, IVRY was full of funky, shiny and colorful sounds. And these fit perfectly well his character: a harsh but magnificent pimp.
Read full review :: download mixtape
# 077. GUNPLAY - Inglorious Bastard (2011)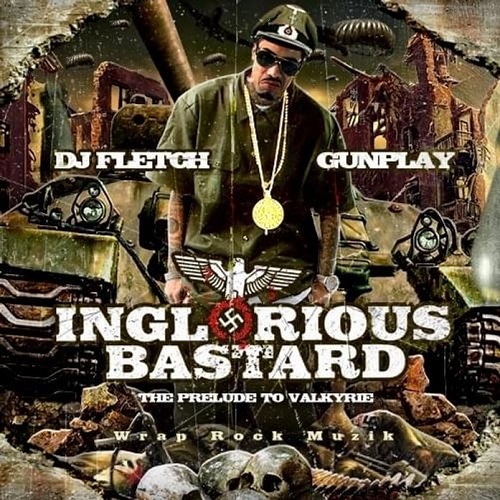 Thanks to the heavy music, the menacing looks, and the martial and Nazi imageries Gunplay was fond of, Inglorious Bastard would be one of his manifestos. In 2011, this Rick Ross protégé used his brutish and inflamed voice to devastate everything in rap music. It might have been a blitzkrieg with no consequence. But in that precise year, rap music fully belonged to Richard Morales Jr.
Read full review :: download mixtape
# 076. SHY GLIZZY - Fxck Rap (2012)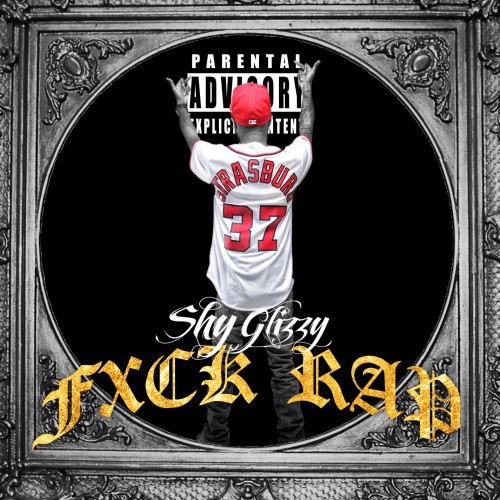 Fxck Rap was one of the mixtapes revealing to the world the most special, constant and endearing rapper in Washington D.C. In the subsequent years, Shy Glizzy would continue delivering such outstanding projects. Like here, with a strange mix of self-pity and boasting, he would leverage perfectly well the contrast between his weird voice, his frail aspect, and his little hoodlum braggadocio.
Lire la chronique :: télécharger la mixtape
# 075. GUCCI MANE - Mr. Zone 6 (2010)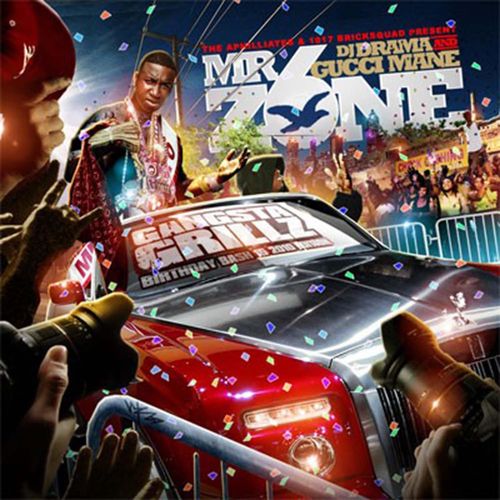 The year 2009 had been Gucci Mane's, both qualitatively and quantitatively speaking. And in 2010, after another few months in prison, he made it once again, with another anthological mixtape supported by DJ Drama. This time, no-one could escape him. It was no longer possible to deny his skills, and the catchy nature of his nursery rhymes, his absurde trap music, and his verbal dexterity.
Read full review :: buy mixtape
To be continued...
Rate this entry
3/5
Note: 3
Votes: 2
Higher: 5
Lower: 1