The best time in Alley Boy's career was 2011. Taking place between his first steps as a rapper in Gucci Mane's shadow – he had featured on Chicken Talk 2 in 2008 – and The Gift of Discernment in 2012 – his most exposed and visible project, at least here in France – that year had been a turning point. In 2011, indeed, the Atlanta rapper had released two great mixtapes: the second installement of Definition of F#ck Sh*t; and a few months before – though much later after it had been heralded – a collaboration with DJ Drama, Purgatory: The Story of Judas.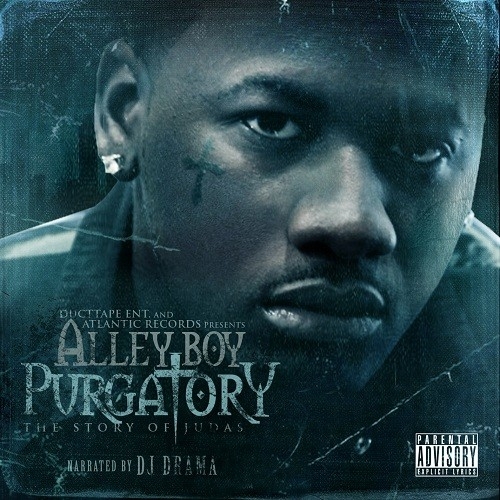 In a true Southern tradition, this title smelled of Bible and religiosity. It looked like the same old story again, the one about a sinner seeking redemption. As a matter of fact, Alley Boy had really lived in the purgatory, i.e. the ghetto, the urban jungle, a place where people get lost, but they wish to escape nonetheless. He used to be a drug dealer before trying to turn into a rapper, and his mother, a crack addict, had died from this substance. While some enjoy telling creepy stories about street life, Alley Boy had experienced the real thing. It was not just an act.
Hence his blend of street rap, full of struggles, frustrations, and petty ambitions; hence his very visceral lyrics, stronger and more vivid than with any other trap rapper; hence the cacophonic gun sounds and barbaric shouts. Alley Boy was a savage, he rapped with his guts. This is why he stood out from the much crowded Atlanta rap scene. This is why his songs were anthems.
And when they were not anthems, they were melodies underlying his torments. They were hooks, sung by Alley Boy or others, like with "Lowdown", "Spray", "Damn Right", "I Wish", "Trust Issues", "True Story", "Everyday Routine", "Lift the Load", and "I Don't Wanna", with Gucci Mane. They were nice tunes, like the excellent "Payback", with Alley Boy's most talented pal, Trouble.
And when the songs were neither anthems nor melodies, they were good anyway, like with the xylophone on "Gangsta Hustla", the Blaxploitation-sounding "Pocket Full of Money", the R&B "Alright", the funky "Friendship Ends", or the New-York-influenced "Double Up". These tracks were not Purgatory's best, but they were necessary breaks in so intense a music: Alley Boy's.