The name of this mixtape is misleading. Da Beginning, indeed, was in no way Lil Boosie's start as a rapper. By 2008, the year when it was released, Torrence Hatch already had a substantial discography, inclusive of solo albums, collaborative projects with Webbie and others from the Trill Fam, and of course a handful of mixtapes. He was already an accomplished and established rapper, and a star in his hometown of Baton Rouge, or beyond in the South, thanks to multiple shows in that region. Da Beginning, in reality, was released in the very heart of this period, from 2007 to his imprisonment in 2009, when the man later known as Boosie Badazz was at his very best, when it looked like he could crossover and embrace a large success.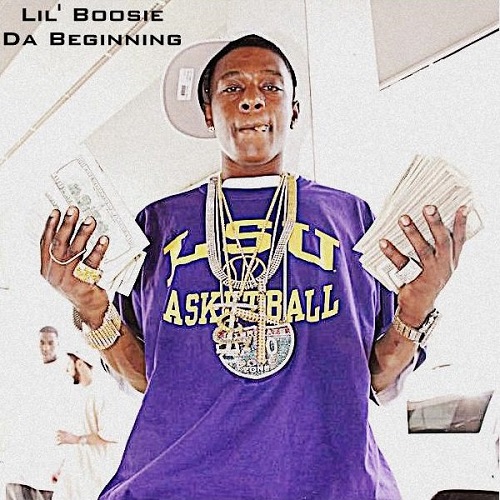 The mixtape reflected this, when opening with "Undeniable Talent", a classy ego-trip. All shiny, full of danceable and synthetic sounds, this track, however, wasn't indicative of what would follow. Neither were the nervous and aggressive "Buss Ya Head Open", "Somebody Gonna Be My Victim" and "On the Grind", nor the effervescent "That's My Dog". All these tracks looked like Louisiana's own bounce music, prevalent in Baton Rouge. But due to the work of BJ, the main producer at Trill Entertainment, the bulk of the mixtape headed to another direction. That one was closer to the ''Country Rap Tunes" of Pimp C, than to Mannie Fresh's music. It was quieter, a bit swampy, and more organic. Frequently supported by a funky guitar, an organ, or a flute, the songs were supple and fluid, like with "Ain't Coming Home Tonight" and "They Hatin'". Sometimes it was so slow, that it looked like some retro pop, like with "Tee Lady".
This kind of production made it obvious: Lil Boosie, actually, had always been a bluesman. His raps were just a new take on the Devil's music, the work of an unrepentant sinner. Here, on "Feds on the Way", the rapper talked about his illegal activities, and there, on "Gangsta Bitch", he stated that his ideal woman was a criminal. His stance, however, was deeply depressing. The rapper, indeed, was full of disenchantments; he was bitter, aggressive, and as a result he opted for the most immediate satisfactions: short-term ones like sex, on "Let Me Ease Ya Mind" and "Trying 2 Get Nasty", or drug abuse, on "Take the Pain Away". What else would you expect, from a rapper who grew up in slums and was crippled by diabetes, than a pessimistic perspective on the world, like the very one he shared on the great "Dirty World", when listing on a sad piano everything going wrong on this planet, starting with racial discrimination?