Mouse On Tha Track is mostly known as Lil Boosie's producer. To the connoisseurs, he is also accountable for some remarkable mixtapes, like Swagga Fresh Freddie and Millionaire Dreamzzz, a few solo projects he released while his main partner was in jail. But he also worked with other rappers, like Lil Cali. That one was also coming from Louisiana, from the smaller city of Ponchatoula, and he was part of Boosie's entourage. The first time he was noticed was in 2004, when he collaborated with him on the "U Ain't Sayin' Nuttin'" track. And though, contrary to others, he was not part of Trill Entertainment – he would join temporarily Asylum, and then UTP, the label of his youth idol Juvenile – he was associated with that crew.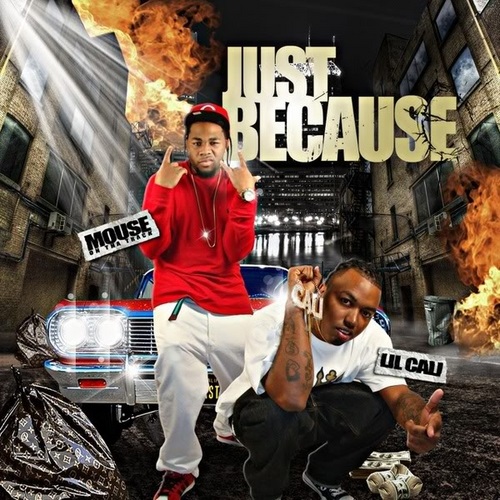 One highlight in Lil Cali's career was that mixtape, Mouse On That Track contributed to, both as a producer, and as a rapper. There was none of Lil Boosie's occasional social depth in it. Just Because, however, was a good sample of Baton Rouge's festive kind of gangsta rap. The inconsequent lyrics were those of hedonist playas, enjoying true pleasures like sex, cash and club life. Except for Young Dro, all guests were Louisianans, like female rapper 3D Na'Tee, or a still unknown Kevin Gates. Mouse On Tha Track's raps looked actually more like chants, and they were quite complementary to Lil Cali's more orthodox ones. The rhythms were rousing and bouncy, and the sounds catchy and enticing. They almost looked like carnival music, like with the whistles on "Aint No Love", a track derived from Bobby Bland's similar named song.
That mixtape had many tracks like that, it was homogeneous. It had even better ones, true hits, like the anti-dickrider anthem "Get Off My Nuts", the braggadocio suite and exquisitely repetitive "High Definition", a great featuring of Young Dro, plus a few scratches, on "Ric Flair", and the swarming synthesizer of the aggressive "Merk". Even when Lil Cali wasn't there anymore, it banged, like with "Rubbin' on My Head", and the bonus "Work Dat Lumba". Which showed that even with the cat gone, be it Lil Boosie or Lil Cali, the Mouse still played it hard.