MikeWiLLBeenTrill was obviously not Mike Will's first mixtape. Just before, he had released all three volumes of his Est. in 1989 series. In 2013, though, the Atlanta producer was at the apex of his fame. Now, he was notorious much beyond the (t)rap universe he had originated from. Around a dozen of hit singles, that year, had been produced by him. And a few weeks before, he had executively produced Miley Cyrus' Bangerz, and worked on a large part of it. While this collaboration helped the former Disney star renewing her brand and turning into a nasty girl, it exposed Mike Will to a broader audience. And as a matter of fact, more than his previous releases, MikeWiLLBeenTrill demonstrated that his collaborators were getting more diverse.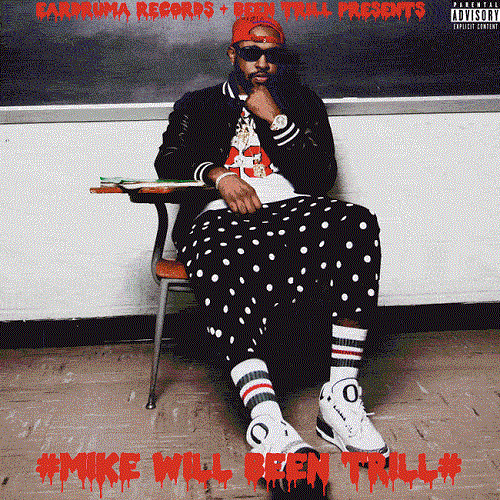 Michael Williams Jr. worked with all of them. Colleagues from Atlanta like Future, who hosted the mixtape, but also 2 Chainz, Migos, and the one he had started his career with, Gucci Mane. Other notorious rappers like Big Sean, Wiz Khalifa, Juicy J and Project Pat. Pop and R&B stars, like Miley Cyrus of course, and Ciara. In addition to these heavyweights, he also collaborated with his own protégés Two-9 and Rae Sremmurd, who would join soon his Ear Drummers label. He even invited Drake, Schoolboy Q, Meek Mill, Rick Ross, T.I, Fat Trel, Pastor Troy, Jeezy, Diddy and Juicy J, all of them, on a megamix version of "Shit". This version of that track, the best from Future's next album, Honest, was actually a bit lengthy. Its guest list was more impressive than the output. But the rest of the project, a compilation of recent works, was overall irresistible.
With its synthetic sounds, pulsating bass and rattling drums, Mike Will's music was deeply rooted into his city's own kind of rap music. It was diverse, though, and complying with various styles: Future's "Wolf", for example, was sinister, while he adapted easily to 2 Chainz's goofy and materialistic rap, or to the atrabilious pose of Project Pat on "Never Be a G". Gucci Mane had the tunes his gangsta nursery rhymes needed, and Migos the emphatic beats required by their never-ending repetitions. And when Mike Will explored pop territories, like Ciara's "Where You Go" or Miley Cyrus' "My Darlin" – both featuring Future – he adequately employed a guitar. Most of the songs hit right. And it was all the most remarkable, considering that all were side-projects, not singles; as if, by 2013, any track produced by Mike Will was meant to be a banger.