People got bored, after all the craze around the Dedication and Da Drought series. Or, possibly, they were convinced that Lil Wayne was now on a downward slope. Or maybe it was no longer surprising, in the 2010's, to have rappers releasing mixtapes that were better than their official albums. It had become a standard. Another theory might be that Weezy himself was now outpaced by the transformation this musical format was quickly going through: mixtape were genuine albums nowadays, and no longer compilations of freestyles on existing songs. Anyway, whatever the reason, Sorry 4 the Wait generated less expectations than his previous mixtapes.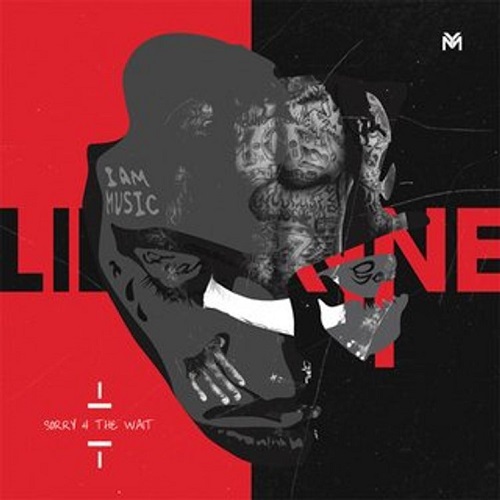 As the title implied, it had been a long wait before this follow-up to Lil Wayne's work was finally disclosed, due to his time in prison, his reinvention as a rock star on the Rebirth album, and the mild I Am Not a Human Being. His fans, actually, had expected a fourth episode to his Tha Carter series. This album would ultimately be available, but Sorry 4 the Wait, released one month before, was somehow its appetizer. It didn't help fans to get really patient, though. Many would be critical about this mixtape. They found that Lil Wayne was less inspired than in the past, that he rapped as an autopilot, with standard lyrics about getting high and having sex, and that he relied too much on the quality of his musical selection, instead of sublimating it.
It is true that Lil Wayne's choices were not the riskiest, with Maybach Music bangers like Rick Ross' and Meek Mill's "Tupac Back", or Gunplay's and Waka Flocka's "Rollin'". In a similar vein, Weezy also selected the latter's "Grove St. Party", collaborating with Lil B – and inadvertently starting a beef between The Game and The Based God. He also had "Gucci Gucci", from white female rap's phenomenon Kreayshawn, or "Marvins Room" and "My Last", respectively from Drake and from Big Sean, the mellow rappers of the days. And also the extremely popular "Rolling in the Deep" from Adele, and "Run the World (Girls)" from Beyoncé. It would be unfair, though, to state that the strengths of Sorry 4 the Wait only relied on the original material.
When substituting Miguel's tedious R&B song with his raps on "Sure Thing", so that he only kept the banging instrumental, or when changing YC's linear flow for his own lunatic rants on "Racks", Lil Wayne showed that he still excelled at transcending the tracks he had chosen. The main flaw of that mixtape, as a matter of fact, was that it had arrived too late. In reality, it was at a similar level as No Ceilings, the previous one, he had released two years before. It had exactly the same strengths and weaknesses. It was just a matter of timing if this post-hype Sorry 4 The Wait had not been celebrated as it deserved: as another milestone in Lil Wayne's mixtape discography, and probably the best thing he would offer to his fans in the 2010's.