Kodak Black is not the only rapper in Pompano Beach, in the Floridian county of Broward. Discovered in 2016 through his Koly Bible mixtape, Koly P is another one. And of course, the two of them are connected. The guy formerly known as Kolyon has originally been a member of The Kolyons, with Dirty 1000, a duo Kodak B has been associated with. The first time they were noticed, actually, was when they featured on "My Wrist", on Heart of the Projects. Nowadays, though, Koly P is his own man. And, after the warm welcome his first mixtape received, thanks to "Rich Gang" and "Gooked Out", he confirmed his greatness on April 18, 2017 – on his birthday – with another release with a religion-inspired title: Rap Game Messiah.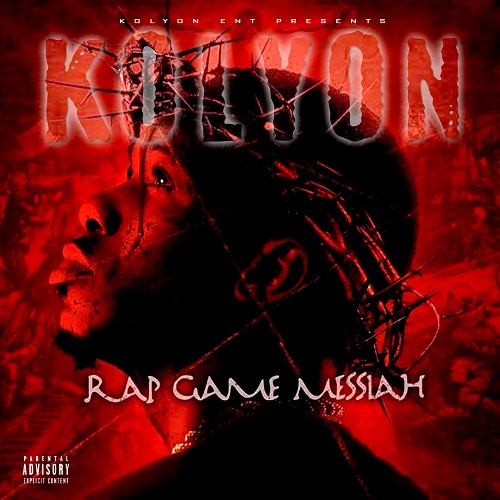 In the meanwhile, Koly P's star has risen. A few months ago, he worked with Future, and it's been said that he could be part of the next XXL Freshmen selection. The participation of Boosie Badazz to this mixtape – in addition to Florida's local hero JT Money – is another indication of this. The Baton Rouge legend, actually, asked Koly P to join his Bad Azz Music Syndicate, which is quite logical. The Floridian rapper, indeed, like Kodak Black, is one of Boosie's countless disciples. Like them, Koly P is a man from the streets, but he is also a social commentator. He is a bandit, he is beyond redemption – in May this year, he reached the headlines for kicking someone at a concert, who had tried to steal his gold chain – but his music often sounds depressed and melancholic, like with his new joint track with Boosie, "I Never Knew Nothing".
Among less cerebral tracks like "Finesser" and "Street Niggas", some kinds of thuggish celebrations, some other highlights on the mixtape explore this sad register, like the introductory "Ugly Truth" or, later on, the magnificent "Dirty Laundry". And all of these are strengthened by the right sounds, like the soul music of "Yesterday", the guitar on "Back Again", the piano chords on "Ball N Chill", the ghostly choruses of "Grain", and of course the rapper's own ad-libs: a series of plaintive "me!". Quite often, also, and in an equally intense way, Koly P talks about his own background and story. Such is the case with "06", a song about the decisive year when his father chased him away from his house, and he became a delinquent. By then began the long road which led Koly P where he is today: at the very top of Florida's rap game.