Let's forget Kanye's mischiefs for a second. Let's put aside his recent words in favor of Donald Trump, or his hospital admission, and focus on the essentials: his latest work. Now is finally the right time. So, let's proceed. Let's assess it in full confidence. Sure, theoretically speaking, The Life of Pablo is not a final product. But it seems to be more stable. Its last version, indeed, was delivered in June, and since then, we haven't seen any new iteration with this brand-new kind of album: a record not to be finished, a perpetual work-in-progress, available in digital format only and to be upgraded regularly – the author did it twice already – as if it was a software.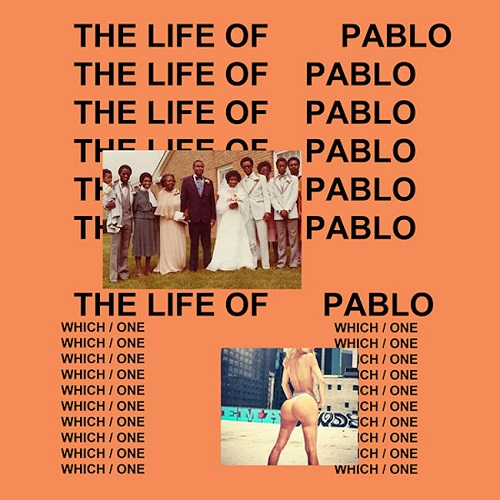 The main weakness of The Life of Pablo, by design, is its messy and unfinished looks. Loyal to his unrepentant megalomania – he organized a big event at the Madison Square Garden to launch the album – Kanye delivered a puffy, emphatic, and indigestible object, whose core is still made of hip-hop, but with gospel, soul or house music additions, and samples from artists as diverse as Nina Simone, Arthur Russel, Johnny "Guitar" Watson, Goldfrapp and Section 25. Nothing, there, is obvious or predictable, even not the Pablo, Kanye is referring to. It could have been Picasso, due to the artistic ambitions. Or Escobar, the drug kingpin who's become a gangsta rap idol. But apparently, it is about someone much less expectable than these colorful characters. That Pablo is the founder of Christianity, Saint Paul of Tarsus, no more no less...
Such fancy references don't matter much, anyway. They are there as decorum to the main theme: Kanye himself. Everything, on the album, is about him. This is all in accordance with the egotist tradition in rap music, but it is amplified. On "Feedback", he presents himself as a mad genius, and he proves he is exactly that, all over the record, through his delirious musical universe. On "Wolves", he compares his spouse the bimbo to the Virgin Mary. He is particularly indelicate on "Famous", when he refers to the MTV Award ceremony he infamously spoiled, pretending against all evidence about Taylor Swift that he "made that bitch famous". And in case anyone has doubts about his inflated ego, the rapper gets clearer about what he reveres the most, when he says: " I love you like Kanye loves Kanye ". Well, that's some compliment!
A victim of his own delusions of grandeur, Kanye West invited a stunning number of rappers, singers, and producers. He embarked them in huge pop philharmonics, where all the trends and styles of the so-called "urban music" are represented: an old protégé (Kid Cudi), lyrical rappers for the grown-ups (Kendrick Lamar, Chance the Rapper, Vic Mensa), young (Desiigner) and older (Max B, through his prison telephone) New-Yorkers, Californians (Ty Dolla Sign), veterans (André 3000) or trappers (Young Thug) from Atlanta, yesterday's (Rick Rubin, Havoc), today's (Metro Boomin, Southside) and other producers (Swizz Beatz, Madlib), and various nuances of R&B singers (Rihanna, Chris Brown, Frank Ocean, The Weeknd, The-Dream). Diddy and Paul McCartney are the only ones missing, who were supposed to join that crew as well.
We could explore that guestlist even further. Inviting that many people, though, is not new. Kanye already did it a few years back, with his grandiose My Beautiful Dark Twisted Fantasy. But there, he goes one step further into excess. And outstandingly, it works. With his moaning and charmless voice, Kanye West is far from being a great rapper. He is, primarily, a beatmaker, who progressively managed to broaden his range. He is a composer, a conductor, driven by a personal vision that nobody else can understand, even not the musicians involved in his work.
That vision exists, though. Listening to The Life of Pablo again will help grasping it. There are marks of genius, scattered over this odd suite of songs: the chorus on "Ultralight Beam", with the religious feel that often had Kanye; a "Famous" that works, despite this curious mélange of braggadocio, Rihanna's voice and Sister Nancy's dancehall music; introspective moments such as "FML" and "Wolves"; the contribution from the industry/critics favorite, Kendrick Lamar, on "No More Parties In L.A."; this "Facts", that is leaning toward trap music; ; that "Saint Pablo" recently added, and absolutely splendid; and the house music of "Fade", whose video confirms that Kanye West lives in a very, very, very weird world… With The Life of Pablo, we understand why the author can scare some people, and why many aren't ready to follow this insufferable personality in each corner of his madness. Yes, we understand them. But they are wrong.