Over time, Julio Francisco Ramos, a.k.a. Ceschi Ramos, or just Ceschi, has become a key member of the indie rap scene. Based in Connecticut, but close to the West Coast Underground, he collaborated with people as diverse as Myka 9, Sole, Noah23, Bleubird and K-the-I???, and he managed to federate many of those through Fake Four, the label he manages with his brother David. An artist with multiple talents, as comfortable with a guitar as with his ultrasonic rap flow inspired from the Project Blowed, he recording music in all possible genres, including jazz rap, crunk, psyche rock, synth pop, punk, metal or folk, in many bands like Anonymous Inc., Toca, Dead by Wednesday, Knuck Feast and Deadpan Darling.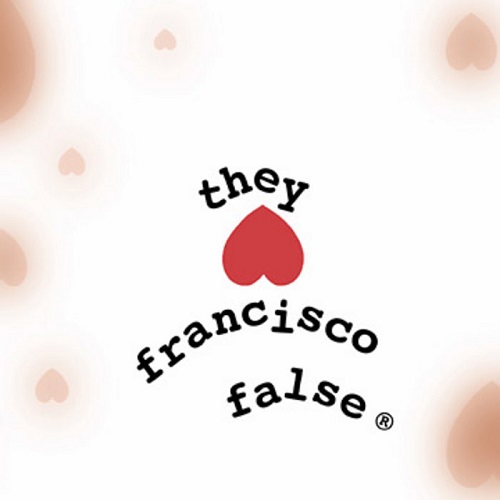 Net31 / Revolver Distribution :: 2006 :: buy this record
In 2004, Ceschi's first solo album, Fake Flowers, had proved that he could excel in many things: an incredible patchwork of ideas, styles and fantasies, full with melodic songs or feverish raps, sung in Spanish as well as in English, this had been a pleasant and creative record, but a bit of a ramshackle one. The following album, however, titled They Hate Francisco False, would correct this flaw.
On this record, Ceschi reduced his musical spectrum. His subject matters were fewer, and his lyrics, inspired by some aborted love story, mostly bittersweet. Since an acoustic guitar and melodic songs have always been the best ingredients to go with such words, Mr. Ramos opted for a strictly pop, rock or folk approach. There were still a few raps declaimed here and there, as quickly as ever. But they were just complementary, and used only when Ceschi wanted to underline his bitterness with some outburst. And other instruments, like a synthesizer, a melodica, a mandolin, a ukulele and scratches, were used in the same way. They were here to spice the songs, not to change its color into something else than pop rock.
And when I say "pop rock", I don't exaggerate : to share with us the story of Francis the abandoned, Ceschi provided us with Beatles sounding songs. Several tracks really looked like songs from the Fab Four, especially the nostalgic beginning of "Frank Propose", with its sad and nostalgic mandolin. They Hate Francisco False was full of such melodies, nice, short and full of sorrow. It was the case when he tried to kill his problems into sleep ("Sleep", "Tiny Dream"), when he talked about human degradation ("Shame"), uncertain futures ("Not Sure" with the charming Penny), death ("CT Dead", with a strange and murmured song by Xololanxinxo), the end of a world (the posse cut "End of Skies", with David Ramos, Shoshin and iCON the Mic King), or the unrequited love the album seemed to be about ("Sweetest Friend"). Thanks to this, this album was, in 2006, one of the most remarkable records of the indie rap year; even if it wasn't really a rap record.
PS: Ceschi Ramos seems to be facing serious legal issues these days. If you want to know more about this and, most of all, support Ceschi, please visit this website