The "indie rap series" is a cycle of interviews organized with some key activists of the late 90's / early 2000's independent rap scene in North America or beyond. Some of them are almost famous, some others less known or forgotten artists. These interviews will help documenting a book, written in French and dedicated to the same scene, and published in 2014, in the same collection as Rap, Hip-Hop''.


What is your perception of the indie or underground rap scene that emerged in North America by the end of the 90's, with labels like Fondle'em, Rawkus, Stones Throw, Rhymesayers, or later El-P's Def Jux, your own Subverse, and so many others?
The 90's indie underground scene played a significant part in spearheading the modern independent movement that exists today. It was this ingenuity and independence that allowed us to be early adopters of digital recording formats and early utilization of the Internet for promotion. All the early dot com music companies sought out indie hip hop artists and labels to give them an air of legitimacy. Although there have always been regional indie rock scenes and labels, I feel underground hip hop helped solidify an overall cohesiveness and mindset of the indie movement.
According to you, what is the story behind this movement? What did start it and why did it emerge at this time?
The underground movement flourished at the tail end of the "golden era" of hip hop. This spawned a huge outgrowth of new artists and very few record labels to support the demand.
By this time previous era indie labels, Tommy Boy, Select, Next Plateau, Def Jam, Profile, had experienced both financial success and the negative repercussions of ripping off artists. I.e employees getting beat up, shot or kidnapped for shoddy accounting. This made them jaded and very particular about the artists they worked with. Also by this time regional hip hop scenes were maturing and this became the sales model majors started to exploit. These combining factors opened up a new frontier for the next generation of underground hip hop artists. Many who were now students of the game and a bit wiser to the exploitative practices of the record industry.
The nucleus of the 1990's NYC underground movement centered around the Stretch n Bobbito radio show. Once your music was played on WKCR, a certain legitimacy was established as their playlist influenced many others internationally. Equally important was Fat Beats as it was the primary retail shop and major distributor for underground hip hop worldwide.
Co Flow / Offical recordings were one of the first group/labels that maintained this relationship and utilized the distribution network effectively. This wasn't the only roadmap as there were other college radio stations, record shops, and clubs depending on where you lived in the tri-state area.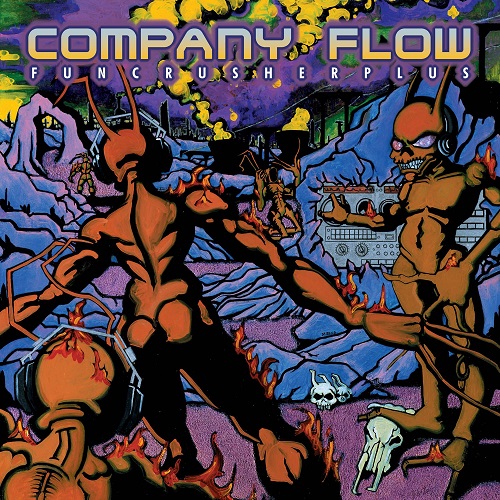 In fact, several scenes were part of this, one in New-York around Fondle'em and Company Flow, the West Coast Underground and the post-Project Blowed scene in California, the Midwest with the Rhymesayers label, and some others in Canada. According to you, were those all different or just one single movement?
Different regions had their own contributing factors that were established at much earlier stages in the culture. Each developed at its own pace and under its own local social influences. Yet, we all definitely shared experiences together. I remember Dark Leaf, Abstract Rude, Acey, Mear, Existereo being at the first Company Flow show in Los Angeles; hanging out with Peanut Butter Wolf in the San Francisco years before Stones Throw, or Subverse throwing early Atmosphere shows in NYC. As the new millennium approached it morphed into one underground scene with labels from different regions; signing artists all over.
Where would you put the limits of this movement, in time, place, or styles?
Chaos is a constant state of change. The underground expands, unifies, explodes and contracts. Then it starts anew with a hybrid model of the previous experiences for better or worse.
With "independent as fuck", Company Flow created some kind of slogan or motto for this movement. Was it deliberate? Did you have the intention to take the lead of some scene or some movement?
There was no intention to take the lead initially. CoFlow tried the traditional route.
The feedback was always the same. Y'all can rap your ass off but we don't know how to market a racially mixed group. For some odd reason this was seen as an obstacle.
In 93 I was working for Libra who put out the El-P's "Juvenile Techniques" single along with my childhood friend Anttex. By this time I was grizzled hip hop vet who spent the previous 5 years interfacing infiltrating the industry at various levels. I witnessed all sorts of manipulation and selling of souls at the major levels and wanted no parts of it.
I was a fan of Discord records and DIY house music ethic. I had a firm grasp on how the record business worked and was not averse to putting out music independently, although it wasn't common place in underground hip hop at the time. After a falling out with Libra over if I wanted to be an artist or a label exec, I had to choose sides.
I told El "fuck it; let's put the record out independently". 2 years later by the time the album was released it was our credo. I can happily say no one sold out. I remember spending endless hours from 93-99 discussing how to press, distribute and promote records with a slew of artists.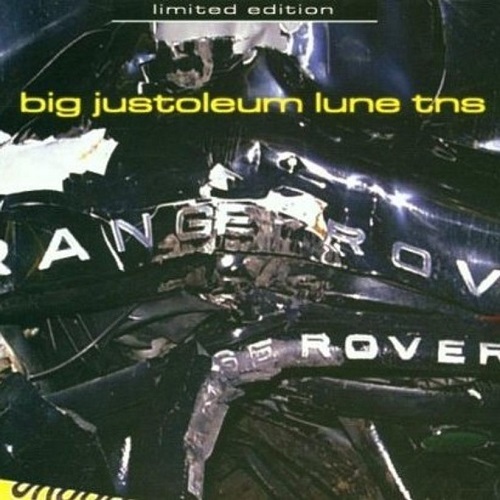 What is left of this movement today, according to you?
We're talking 12+ years later. The originators and trailblazers who have deep love for the culture are still productive; otherwise it's shifted to the next generation.
Would you consider yourself as part of this movement, or even central to it? Or is this something you don't like to be pigeonholed into?
I grew up in the culture and participated in all aspects of the NYC movement since the 80's. The culture is ingrained in my DNA. As a Graf artist hip hop literally saved my life by keeping from perusing more serious crimes while I was on the streets. I earned my position in the movement based on my dedication and work ethic during its formative years. The pigeonhole I tried best to avoid was selling out artistic principles for finical gain. Running a label and trying to separate business and friendships truly sucks.
What would be your indie rap albums top 5 or 10?
In no particular order, just the albums I seem to have on the all my digital devices, vinyl and in the rides:
Hieroglyphics - 3rd Eye Vision
Cannibal Ox – The Cold Vein
Madvillain – Madvillainy
Dilla - Donuts
Black Star – Mos Def & Talib Kweli Are Black Star
Boogie Down Productions – Criminal Minded
Company Flow - Funcrusher Plus
Quasimoto – The Unseen/Instumentals
NMS - Woe to Thee O Land Whose King Is a Child
MF Doom – Operation Doomsday
What would be your indie rap tracks top 5 or 10?
That's a brain buster. I listen to more roots, soul and classics. I feel the emotional content in music the most. Not too much hip hop moves me that way. If need to get screw face I play Sizzla. Otherwise my top 5 In terms of repeatability may be all Dilla instrumentals.
What would be your indie rap artists top 5 or 10?
I'll base this on live performance. In no particular order:
Orko Elohiem
K the I??
Lunice
Aarab Musik
Gaslamp
Overall, do you think that such a category, indie rap, was or is relevant?
It's defiantly personal preference. Any attempt to list otherwise is mildly, somewhat, or highly politicized :)
Apart from this underground rap subgenre, what would be your diagnosis on the state of hip-hop nowadays? What do you find appealing in today's rap music?
I'm a huge fan of controllerism, I like some of rap battle leagues, and fusing of sub genres i.e. goon step, grime trap, dub n bass. Every generation has more imitators than originators, that's always annoying.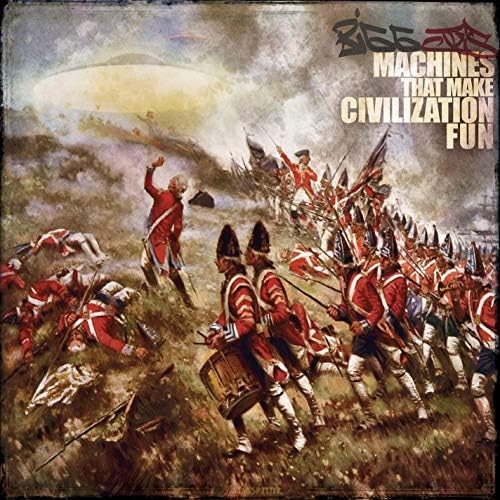 Coming back to you, it seems that you haven't lost anything of your anger, energy and experimentalism, listening to the recent - and good – Machines That Make Civilization Fun you released last year. Are you planning other projects, other activities, aside from this recent record?
Machines Part 2 singles coming this summer. As an artist I'm transitioning into more audiovisual design, but my writing and production skills are only getting stronger. I definitely don't feel I recorded my best material yet and have a few more tricks up the sleeve. I plan going out on top.