OTHER REMARKABLE INDIE RAP RECORDS
None of the following albums qualified to the list. They seemed less remarkable to us, as compared with the 150 we selected. They are great records, though. Or, if some are overestimated, they are still notable, and emblematic of indie rap.
ARCHETYPE - Red Wedding (2012)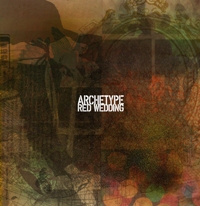 Read full review :: buy this record
In these late times, when indie rap had become nothing more than a faint memory, a few bands were still perpetuating its esthetics, in an anachronistic way, but successfully, through their humble, serious and introspective lyrics, and also through sophisticated, diverse - and sometimes organic - beats. Such was the case, in the years 2010, of Archetype, a White duo from the state of Kansas.
BIGG JUS - Black Mamba Serums v2.0 (2004)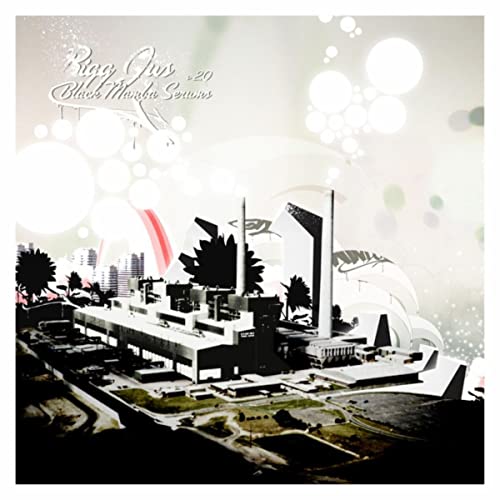 Read full review :: buy this record
Once Company Flow had disbanded, Bigg Jus had never become a critic darling like El-P, far from it. He has been able, however, to record experimental and political records, sometimes even more radical than those of his ex-colleague. They were as much shaky, abstruse, awkward, and even less perfect. But sometimes, also, they could be as much exciting, like with Black Mamba Serums.
BOMARR - Scraps (2007)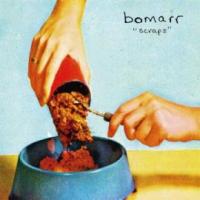 Read full review :: buy this record
There is no real masterpiece, in the shambolic discography of the exuberant Restiform Bodies. These strange folks had preferred to record their ideas as they came, without care. As a result, their records are all a big frustrating mess. This is the case with Scraps, a tour CD from Bomarr Monk. This album, nevertheless, is one of the richest and the most recommendable ever released by these guys.
CASTHEADWORK - Natural Patterns (2003)
Read full review :: buy this record
Even before the foundation of the Imaginations Treetrunk rap collective, Vancouver's producer Aalo Guha had released, with the help of two rappers Azrael and Cle, a great depressive and contemplative album. Natural Patterns looked like some kind of improbable mix of hip-hop, and relaxation or new age music. And though, it may have been the best demonstration of Aalo Guha's talent.
CENTA OF DA WEB - Beyond Human Comprehension (1996 / 2003)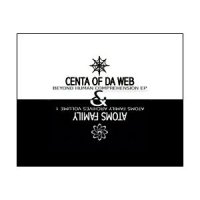 Read full review :: buy this record
Before Cannibal Ox and The Cold Vein, we had the Atoms Family. And before the Atoms Family, we had the trio Centa of da Web. Their only EP, released in 1996 - and then in 2003 on a CD format - is neither a classic nor a masterpiece, but it helps understanding how the NYC hardcore street rap of the mid 90's evolved into something different, much more science-fiction and experimentalism oriented.
COMPILATION - Bassments of Badmen Vol. 2 (2003 / 2010)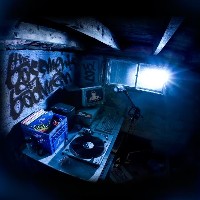 Read full review :: buy this record
The first Bassments of Badmen compilation, in 1996, had disclosed to the world the hip-hop scene of Halifax, Nova Scotia. Seven years later, the second one extended its perimeter to the rest of the Canada, and even beyond. And it was equally good, thanks to some great tracks from indie rap heroes like Noah23, Epic, Thesis, Toolshed, Creature Box, Jesse Dangerously and the Restiform Bodies.
COURDEK - Synchronicity (2006)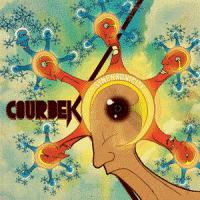 Read full review :: buy this record
Located close to the very prolific West Coast Underground, Phoenix rappers like Brad B, the Drunken Immortals, or a label like Universatile Music, have not always been as original as their Californian neighbors, in the small indie world. The remarkable solo of album of Courdek is an exception, though; the Avenue of the Arts rapper disclosed there a strong musicality, unusual in the Arizona rap scene.
CUT CHEMIST MEETS SHORTKUT - Live At the Future... (1998)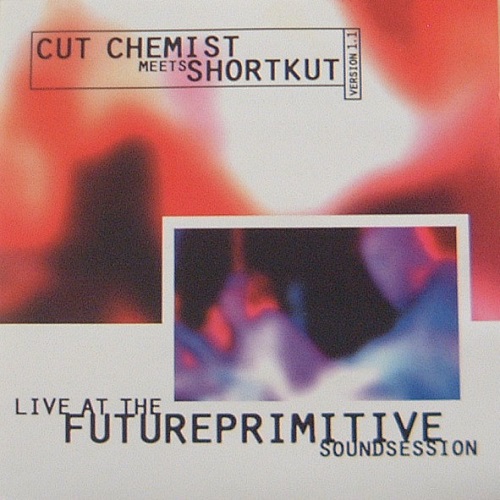 Read full review :: buy this record
Cut Chemist, a member of Jurassic 5 and Ozomatli - and also a frequent collaborator of DJ Shadow - and Shortkut, from the Beat Junkies and the Invisibl Skratch Piklz, delivered in 1998, on a record, the testimony of a show these virtuoso DJs had done one year before, in San Francisco. Thus doing, the offered to turntablism one of its classic albums, and a mean to emerge from the shadows.
DESSA - False Hopes (2005)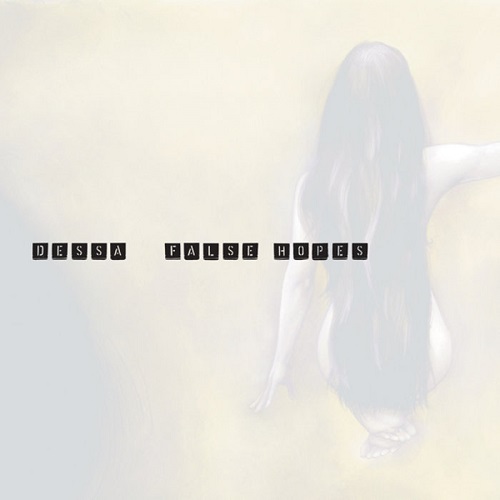 Read full review :: buy this record
After Rhymesayers, the great crew and/or label from Minneapolis was Doomtree. They started making some noise by the early 2000's, with a series of releases titled False Hopes, which best edition, actually, thanks to her delicate and literate kind of rap, and to her willingness not to limit herself to the restricted borders of hip-hop music, could be the one from Dessa, the only female in the collective.
ELIGH - Poltergeist (2003)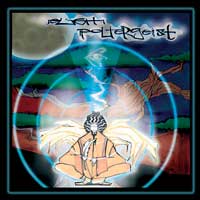 Read full review :: buy this record
In case you need to retain just one name from the Living Legends crew, this needs to be Eligh Nachowitz's. Among the many members of this cult Californian collective, he was the subtler, the most creative, the most haunted. The MC and beatmaker proved it with Poltergeist, a dark, gloomy but rich and musical album, which could have been his best, if Enigma, its follower, hadn't been even stronger.
ELON.IS - Atomik Age (2002)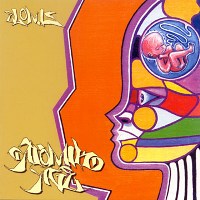 Read full review :: buy this record
By 2002, a new album from the Californian Disflex6 was expected to be released by England's Lex Records. Robot Dreams, though, wouldn't be available before 2005, and it would be released by another label. In the meanwhile, though, the third solo album of the beatmaker Elon.Is, supported by some rappers from the group, was much more than an apetizer, with its dark and solid classic rap.
ETERNIA - It's Called Life (2005)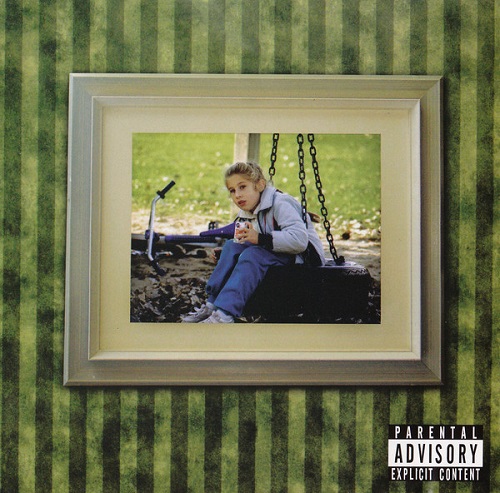 Read full review :: buy this record
Apparently, what remained underground in the States, could be standard in Canada. This is at least what the first album from Eternia tended to prove, when it was nominated to the Juno Awards, the local equivalent to the Grammies. Thus, and thanks to its intimate lyrics, its well-chiseled raps and its sounds deeply rooted in New-York's backpack rap style, it was granted a well-deserved attention.
EYEDEA - The Many Faces of Oliver Hart (2002)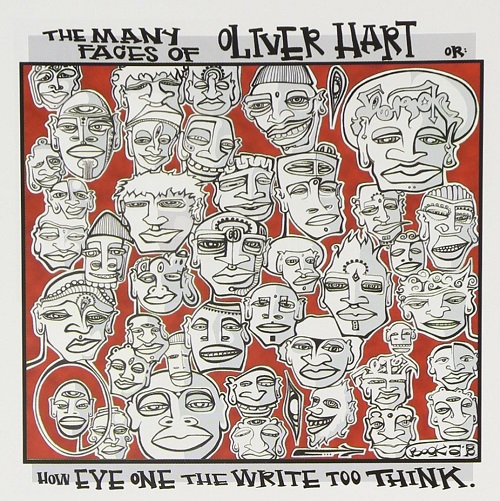 Read full review :: buy this record
A brilliant battle rapper and freestyler, Eyedea often failed to deliver records fully worth his potential and talent. Too many times, the Saint Paul rapper chose uninspired beats, to go with his raps. One album, though, needs to be distinguised, over his too short life. And this one is Many Faces of Oliver Hart, his more intense and his more personal, a record also exclusively produced by him.
FACTOR - Chandelier (2008)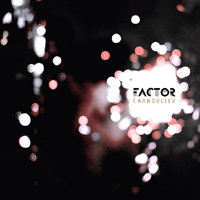 Read full review :: buy this record
Over time, Factor got better. The Canadian beatmaker progressively perfected his science of sampling. He became better and better at adapting his typical style to many rappers, from Canada, from the West Coast Underground, as well as from other places. And he released some strong records, like Chandelier, a compilation of collaborations, and possibly the finest album released under his sole name.
FIGURES OF SPEECH - The Last Word (1992-1996 / 2007)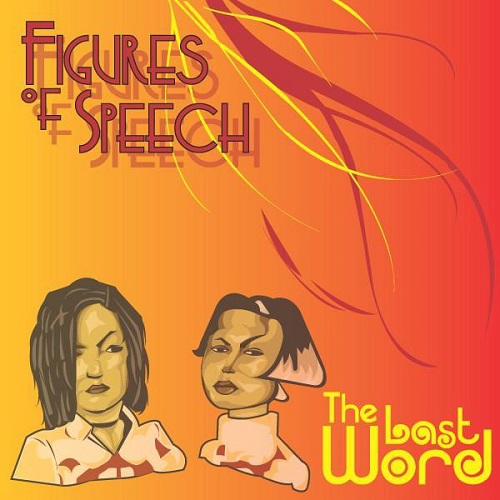 Read full review :: listen to this album
In 2007, at last, more than a decade after having offered to the Project Blowed compilation one of its best tracks, the Figures of Speech had an album in good standard, The Last Word. Thanks to Omid Walizadeh, who collected and compiled a few old tracks from the duo, one of these two female rappers, Ava DuVernay, could be praised for something else than her successful career as a movie director.
GLUE - Catch as Catch Can (2006)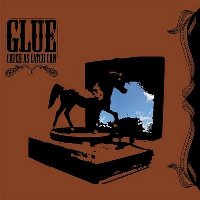 Read full review :: buy this record
Glue's second album was slightly below their first one, but it was its perfect complement. Adeem's raps and Maker's beats were equally fine and well balanced. The main difference was with the tone, more extrovert, more dynamic, and more engaged, politically speaking. The trio would never deliver any other record, but both albums were sufficient to secure their place into the indie rap pantheon.
HAIL MARY MALLON - Bestiary (2014)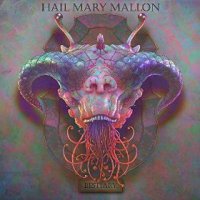 Read full review :: buy this record
In the middle of the 2010's, two indie rap veterans from the previous century, Aesop Rock and Rob Sonic, had some fun together, as part of the trio Hail Mary Mallon. Their second album was a success. Unsurprisingly, it mixed all the specificities of their sub-genre - virtuoso raps, unusual words, science-fiction beats, and a lot of scratches - but with a bit of refreshing distance and humour.
HIDDEN FORTRESS - All That Is (2010)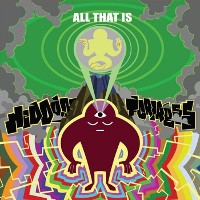 Read full review :: buy this record
Hidden Fortress reinvented, ten years later, the post-apocalyptic kind of rap which had been all the rage in the hip-hop underground, around the year 2000. This duo based in Vancouver liked electronic, experimental and weird sounds, and the rapper had a cryptic, intense and cataclysmic style. This was anachronistic, no doubt, and it was everything but new. But still, it did work well on All That Is.
HOMEBOY SANDMAN - First of a Living Breed (2012)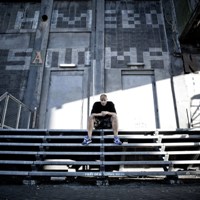 Read full review :: buy this record
In the 2010's, Stones Throw was one of the original indie rap labels still lasting. And it did so with a certain kind of success, thanks to a clever diversification strategy. One of their artists, though, New York's Homeboy Sandman, stayed loyal to the true school, with his reflexive raps, his lyrical dexterity, his original beats, and also a lot of eclecticism, which was both his strength and his weakness.
JURASSIC 5 - Jurassic 5 LP (1998)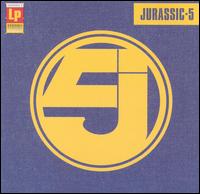 Read full review :: buy this record
Let's take it back to the concrete streets, original beats, real live MC's. Such was the motto of the Jurassic 5, as they shared it on their anthem, "Concrete Schoolyard". The band's six members had one aim: to bring hip-hop back to its past, to reinvent the happy and joyful style of old school rap. And they could be successful, at times; not with the full album, but on a few outstanding tracks.
KNUCK FEAST - Knuck Feast (2007)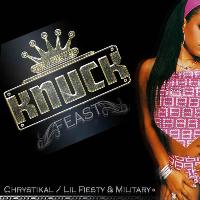 Read full review :: record unavailable
The Ramos brothers, David and Ceschi, were so used with exploring all kinds of music (Project Blowed influenced hip-hop, hardcore punk, folk or indie rock, whatever...) that even when they were making fun and mocking a specific genre - in that specific instance, crunk and hyphy, meaning the complete opposite of their usual style of rap - well, they couldn't help sounding good, or even exhilarating.
LEXICON - Rapstars (2010)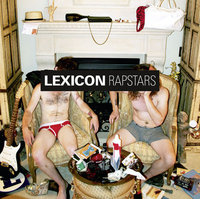 Read full review :: buy this record
The two brothers from Lexicon has started their career in Los Angeles, in the heyday of the indie rap era. But by then, these friends of Styles of Beyond were delivering some kind of standard backpack rap. By 2006, though, they would turn into rock, with their "Junk Food" hit and the Rapstars EP. And four years later, a full crossover album would confirm that they were definitely very good at this.
MAC LETHAL - Irish Goodbye (2011)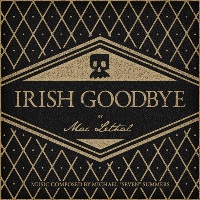 Read full review :: buy this record
Mac Lethal has been a Scribble Jam contest winner, an artist sponsored by Hip Hop Infinity - an influential indie rap webzine by the early 2000's - and a Rhymesayers alumni, but he never reached success. He's been in the spotlight for a time, though, by 2011, thanks to his Internet videos. By the same year, also, he released his more accessible album, Irish Goodbye, and possibly his finest.
OCTAVIUS & 4AM - Electric Third Rail (2000)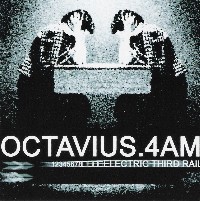 Read full review :: buy this record
By the same time as cLOUDDEAD, and not too far from them, in San Francisco, the beatmakers Octavius and 4AM were going through similar experiments. They deconstructed hip-hop, and mixed it with other things, but in a colder and darker way, exploring hostile territories like ambient, indus, noise or electronic music. Their end product would be this unique album, an atypical and unclassifiable one.
OF MEXICAN DESCENT - Exitos y Mas Exitos (1997 / 2006)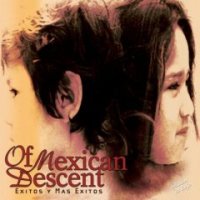 Read full review :: buy this record
The first recordings from Of Mexican Descent, a.k.a. the Afterlife affiliated Chicano rappers Xololanxinxo et 2Mex, are a piece of history. And by chance, they have been re-released by Busdriver on his label in the mid-2000s, in a De Lujo edition. This made a mixed and inconsistent record, but it had a few anthological tracks, among the very best both men would release, all over their respective careers.
OPEN MIKE EAGLE - Unapologetic Art Rap (2010)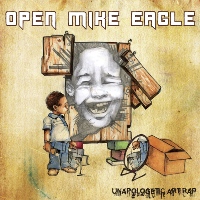 Read full review :: buy this record
A manifesto for the most alternative and intellectual side of hip-hop; such was Unapologetic Art Rap, in the heydays of ignorant rap, even if there was a bit more self-mockery than conviction in its tone and lyrics. And actually, barely anyone was better positioned than Open Mike Eagle - an heir to the Project Blowed, a former key player on Chicago's underground rap scene - to personify this trend.
QUANNUM - Solesides Greatest Bumps (2000)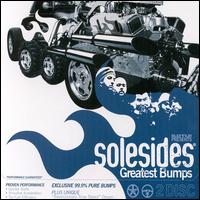 Read full review :: buy this record
From the Solesides label, most people only know DJ Shadow. The abstract hip-hop messiah, however, has never been isolated, as reminded by this 2000 compilation from Solesides. Greatest Bumps, indeed, was full of classic material delivered all along the 1990's by one of the key indie rap labels of the Bay Area, much before its artists decided to enter the new millenium under the Quannum moniker.
QWEL & MAKER - Beautiful Raw (2013)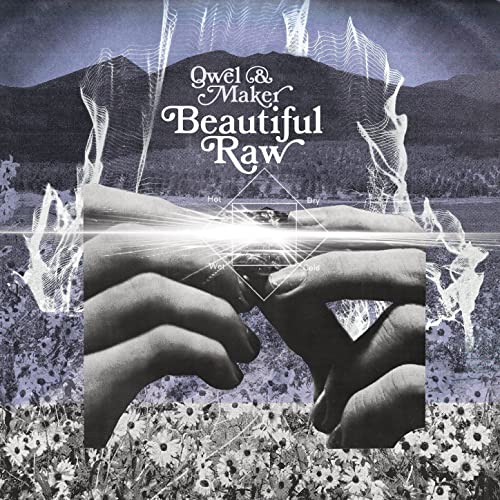 Read full review :: buy this record
Until the 2010's, Qwel and Maker would make it. They would continue to deliver finely made records, with an obvious love for a job well done. The beatmaker would demonstrate his great attention to details, providing the necessary to the raps of a man who had perfected his skills on Chicago's MC battle scene. Ten years after, Beautiful Raw proved to be worthy of the unsung classic The Harvest.
NOCANDO - Jimmy the Lock (2010)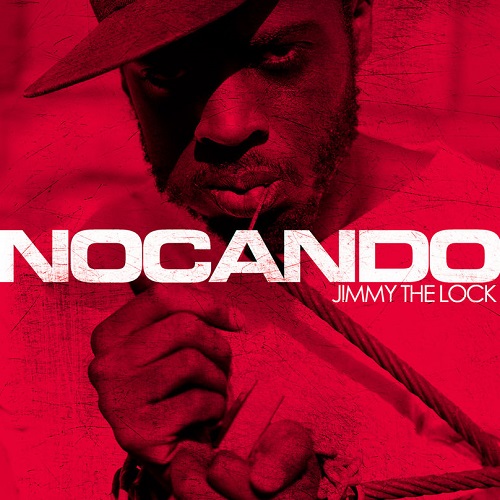 Read full review :: buy this record
In 2010, the ultimate heir of the Project Blowed tradition was Nocando. In addition to playing a key role in Los Angeles' underground scene, he was good on records, and more particularly his first official album. Using his volatile but fully controlled flow, he was able to adapt to a vast array of beats, some of them weird, per the electronica / hip-hop crossover experimentalism of the Low End Theory parties.
RADIOINACTIVE - Fo' Tractor (1999)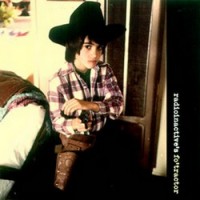 Read full review :: album unavailable
By 1999, Radioinactive had been a rapper for almost a full decade. He had participated to Log Cabin and West Coast Workforce, two collectives at the very root of California's indie rap scene. It had been, however, just a start. The rapper would continue with a solo career, releasing a great collection of strange and shaky albums, starting with this one, Fo' Tractor, originally released as a cassette.
SCARUB - Heavenbound (2000)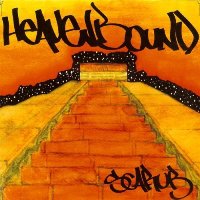 Read full review :: buy this record
Heavenbound had everything to fulfill the expectations of the average underground hip-hop fans. There, Scarub was playing the role of the street sage, the grown-up thug, the matured rapper, on typical boom bap sounds. This record, actually, represented perfectly well what his band, the Living Legends, have been: the ultimate "undie rap" group, the quintessential one, for better, and for worse.
SERENGETI - Family and Friends (2011)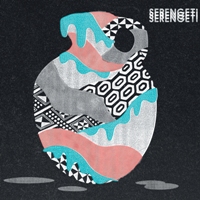 Read full review :: buy this record
Despite his prolific releases all along the 2000's, Serengeti had mostly played a cameo role on the independent rap scene. With his first solo album with Anticon, though, the Chicago rapper started delivering some material as classy as Why?'s, thanks to his astute and ironic storytelling, to his mix of both indie worlds, the rap and the rock ones, and to beats Yoni Wolf himself had contributed to.
SWAMP THING - Creature Feature (2012)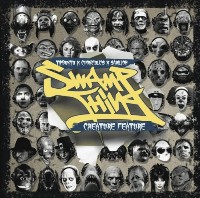 Read full review :: buy this record
In the eye of the media, indie rap, as practiced in the backpacker area, doesn't exist anymore. It is just surviving, through a few rappers, in ultra-confidential scenes. Such is the case with Swamp Thing. This band made of three members of Backburner - a collective of rap veterans from the Halifax and the Ontario scenes - delivers a kind of hip-hop, which is as playful and catchy, as it is anachronistic.
LES SWASHBUCKLING NAPOLEONS - Fuck (2010)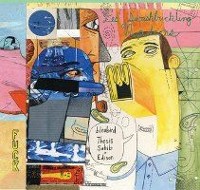 Lire la chronique :: acheter cet album
Sept années après les premières traces d'un projet en commun, le Canadien Thesis Sahib et le Floridien Bleubird, deux des figures les plus attachantes et les plus extravagantes de la galaxie rap indé, sortent enfin tout un album en commun. Comme pour leurs disques solos, celui-ci revèle bien quelques tubes, mais perdus dans un ensemble bordélique et inégal. Mais après tout, ils le disent bien : fuck.
Next in the list, coming soon...
10 FORERUNNER ALBUMS
These albums were released when nobody was discussing yet about anything like indie rap. However, because of their iconoclasm, their experiments, their large views, they announced the times to come.
DIVINE STYLER - Spiral Walls Containing Autumns of Light (1992)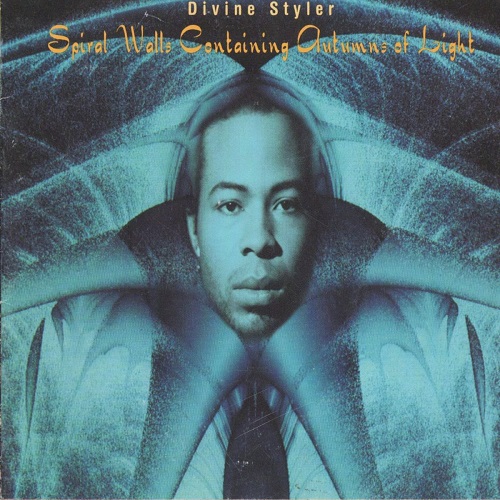 Read full review :: buy this record
As soon as in 1989, Divine Styler had impressed with the amazing Word Power. Three years later, he went even further, getting weirder with his next album, Spiral Walls Containing Autumns of Light, building the foundation of his future status, when he would become some godfather for indie rappers, praised by people as different as James Lavelle, Scott Herren and the Styles of Beyond.
FREESTYLE FELLOWSHIP - To Whom it May Concern (1991)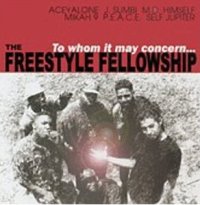 Read full review :: buy this record
Most consider that the Freestyle Fellowship's masterpiece is Inner City Griots, their second LP. It is their most accomplished, true; their most homogeneous. Some may argue, however, that the first album had the most visionary tracks. Recorded in 1991, it would be rereleased at the right time, in 1999, just when the indie rap scene was emerging, sounding then astoundingly modern.
GODFATHER DON & KOOL KEITH - The Cenobites LP (1993 / 1995)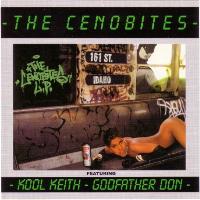 Read full review :: buy this record
The first record released by Fondle'em, and hence, the founding record for the emerging indie rap scene, was coming from a veteran, supported by Godfather Don. With the darker beats of the latter, with his hallucinated lyrics and his attacks against the music industry, the crazy Kool Keith, from the Ultramagnetic MCs, would lead the way, just before going even further into the future with Dr. Octagon.
ORGANIZED KONFUSION - Stress: The Extinction Agenda (1994)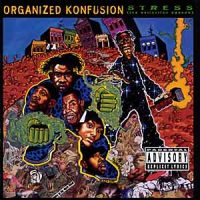 Read full review :: buy this record
In 1994, and even before, in 1991, some kind of indie rap already existed, though it was released on major labels. It was bold, ardent, uncompromising, and fighting against concessions and demagogy. With their first two albums, Pharoahe Monch and Prince Poetry already led the foundations; including with this cover art drawn by Matt Doo, the guy who would also be behind the artwork of Funcrusher Plus.
SOULS OF MISCHIEF - 93 'til Infinity (1993)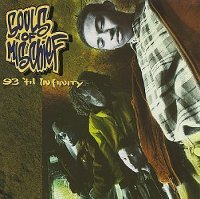 Read full review :: buy this record
The Souls of Mischief need to be mentioned in this list for two reasons. First, because they were part of those who proposed an alternative to gangsta rap in California, especially with their first album, one of the 90's decade rap gems. And also, because they created later their own indie label with the Hieroglyphics crew and became as such one a strong pillar of the West Coast Underground scene.
V/A - Project Blowed (1995)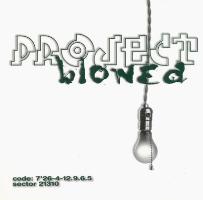 Read full review :: buy this record
Everything comes from here; or at least, a large part of it. With the Project Blowed compilation and open mic spot, Aceyalone, Abstract Rude and their colleagues challenged hip-hop's routines, opening a new way for rappers interested in fast flows and free forms. They also demonstrated that strong and creative alternative rap scenes could survive durably in the shadow of mainstream hip-hop.
Next in the list, coming soon...
5 INDIE RAP ALBUMS, WHICH ARE NOT RAP
Some, in the indie rap scene, challenged hip-hop so much, they pushed its limits and they crossed its boundaries so far, that they ended their journeys into completely different musical genres, like rock, folk or soul, as shown by these 5 albums, released by a handful of indie rappers who no longer wished to rap.
ALOE BLACC - Good Things (2010)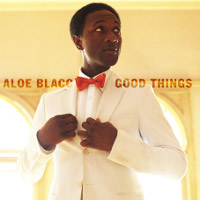 Read full review :: buy this record
Whenever an indie rapper becomes famous, it means, by definition, that he no longer does indie rap. It can also mean that he doesn't do rap at all. This is precisely how Good Things became one of 2010's unexpected successes, when Emanon's Aloe Blacc stopped rapping, and reinvented himself as a XXIst century soul crooner, releasing what must have been his best record ever, rap or non rap.
BUCK 65 - Secret House Against the World (2005)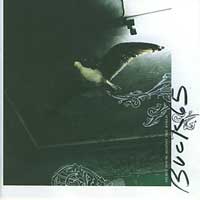 Read full review :: buy this record
A few years after he joined Warner, Buck 65 completed his pop / rock mutation. He corrected with Secret House Against the World what had failed with his previous album, the much advertised but disappointing Talkin' Honky Blues. With the rich and Gainsbourg-influenced Secret House against the World, released while he resided in Paris, the Canadian was at the apex of his non-rap career.
CESCHI - They Hate Francisco False (2006)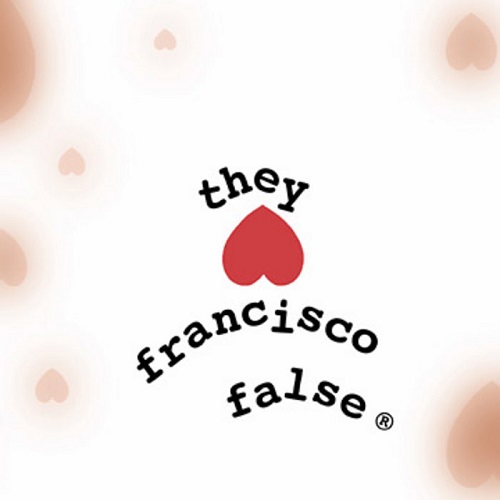 Read full review :: buy this record
More than a decade after the Project Blowed started, one of its heirs thinks he is Paul McCartney. Two years after his playful, ramshackle and crossover Fake Flowers album, Ceschi Ramos, indeed, released a beautiful album made of guitars and bittersweet melodies. One could still hear some reminiscence of California's underground hip-hop, though, with Ceschi's fast and malleable rap flow.
LISTENER - Wooden Heart (2010)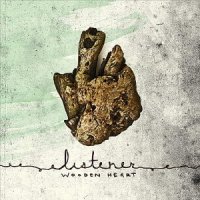 Read full review :: buy this record
An MC coming from the Christian rap scene, who used to be a member of Mush Records, decided by the end of the 00's to throw his body and soul into some exhausting form of spoken word, tearing off his throat on furious guitar sounds. Not quite promising, presented this way; but this original formula initiated by Dan Smith, a.k.a. Listener, proved to be nothing else than convicing and impressive.
WHY? - Alopecia (2008)
Read full review :: buy this record
There's always been something closer to indie rock than to hip-hop, with the Anticon crew. It became even more obvious when, progressively, someone like Yoni Wolf dropped rap, and started positioning himself as a postmodern pop or folk singer. Only his storytelling techniques, and sometimes his flow, reminded people that, prior to be an indie rock artist, this guy had been raised in a hip-hop context.